This article is more than 1 year old
Ball games: the latest sports releases
Action for the armchair athlete
Review Here at Vulture Central, we love a challenge. And they don't come more challenging than reviewing three sports games in three days. So all warmed up and ready to play, with club, racket and cue in hand, I head onto the course and court and into the Crucible to give you the lowdown on Tiger Woods PGA Tour 2012 Masters, Virtua Tennis 4 and WSC Real 2011.
Tiger Woods PGA Tour 2012 Masters

If you've made it past the title, then I salute you. Reading a Tiger Woods review is like reading the instructions on a ready made meal. You already know half-an-hour at 200°C will do, but an odd quirk of human nature undermines your intelligence and compels you to make sure. The same way, you already know Tiger Woods 2012 Masters is Tiger Woods 2011 with a menu overhaul, a few new courses and a couple of distinguishing new features.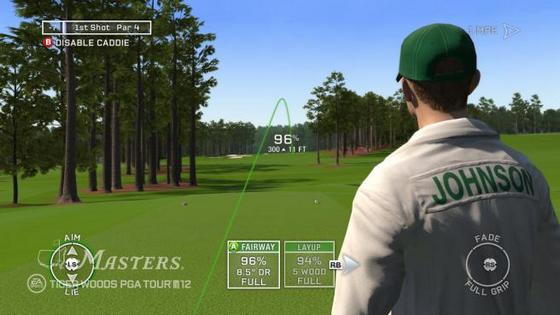 Following his Johnson is nothing new to Tiger
Competing for the green jacket at Augusta National will prove irresistible for many, of course – despite the the long slog ahead in the Road to The Masters career mode. Others will be content re-enacting Tiger's victories in Tiger at the Masters. Or recreating history in Masters Moments by attempting Gene Sarazen's double-eagle at the 15th, or Tiger's unbroken 72-hole record of 18-under.
For masochistic golfers, there's even the option to grab a PS Move controller and crank up the difficulty with True Aim and Tournament Pro Mode to effortlessly recreate Rory Mcilroy's colossal yips in this year's final round.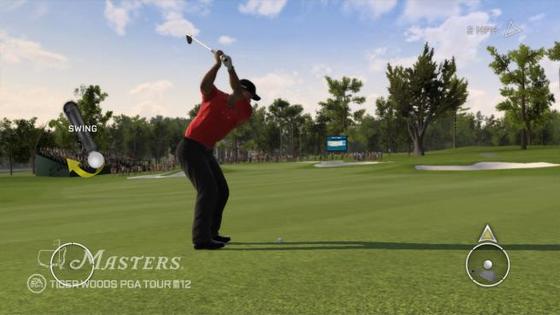 Big swinger
But even the debut of a professional caddy alongside you can't lift the oppressive sense of déjà vu. There's just not enough to justify the full retail price. So while it's difficult to deny this is the best golf game ever made, it's impossible to ignore that the equally good Tiger Woods 2011 is available for a tenner on eBay.

Reg Rating
70%
Price
£40
More Info
EA's Official Tiger Woods PGA Tour 2012 Masters website