This article is more than 1 year old
Samsung Solid Immerse rugged phone
Plop and drop
Review Phone manufacturers today are all too keen to tell us their phones aren't really phones at all, they're handheld computers with oodles of processing power and capability. Sometimes, however, a basic communications device is just what you need, especially if your life might depend on it.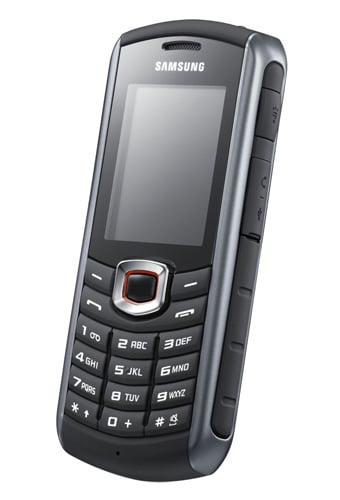 Hard talk: Samsung's Solid Immerse
Enter the Samsung Solid Immerse, a non-smart candybar phone, but one that claims to be shock proof, dust proof, water proof and comes with a bunch of outdoorsy features. Even before you take up the inherent watery challenge in the Solid Immerse's name, it certainly seems to live up to the first part of its moniker. It's a chunky 121 x 52 x 18mm and 116g, featuring a tough-looking casing made of rubberised plastic with metal trim.
There's a volume rocker on one side and a micro USB port for charging, syncing and headphones on the other. It's covered by a heavier than usual plastic grommet and sits next to a dedicated flashlight button. On the top is the torch bulb and a large loop for attaching a lanyard. The torch is fairly bright, certainly enough to read a map or light the way ahead, and kicks into life with a long press. Handily, a single short press snaps the light off.
On the back is the lens for the basic 2Mp camera, a loudspeaker protected by mesh and a plastic grille plus a screw for opening up the casing for access to battery, SIM and microSD cards. On the front the keypad is covered with a rubbery membrane with big, chunky buttons for the keys – it ain't pretty, but it's certainly practical to use, even with gloves on.
The 2in screen only offers 240 x 320 pixel resolution, but then, this isn't the sort of screen you're likely to be watching movies on – and bigger screens break more easily. It's rated as 4H hardness which is intended to protect it against most scratches though it ended up with a few minor abrasions from my set of keys.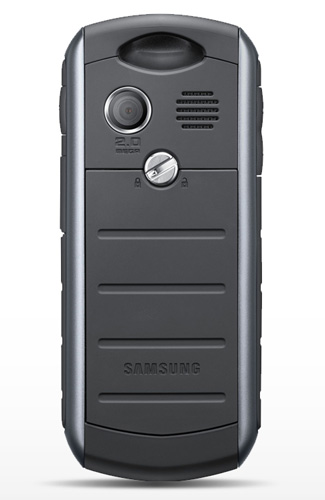 The top features a large eyelet to attach the phone to a lanyard or belt clip
It's very unlikely that it would stand up to even a fairly effete smack from a hammer. Visibility isn't great either, and it's not easy to see it in sunlight, which kind of goes against the outdoors ethos.