Space shuttle Endeavour touched down at 06:34 GMT today, at the end of its final mission.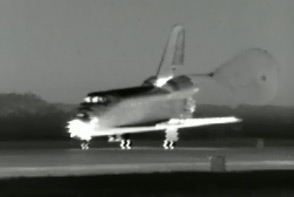 The venerable vehicle wrapped its 25th flight at Kennedy Space Center, having successfully delivered the Alpha Magnetic Spectrometer to the International Space Station.
NASA notes that during its long career, Endeavour "spent 299 days in space, orbited Earth 4,671 times and traveled 122,883,151 miles".
It will now clock up a few extra miles en route to permanent display at the California Science Center in Los Angeles. NASA has a photographic tribute gallery to the shuttle here.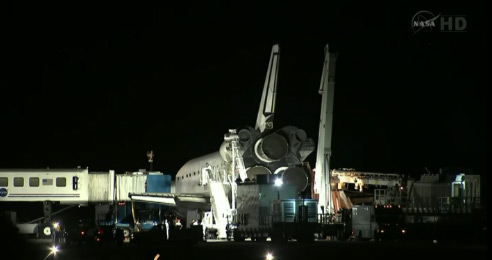 The last shuttle launch is slated for 8 July. Atlantis will deliver "supplies, logistics and spare parts" to the ISS. ®