This article is more than 1 year old
Space shuttle Endeavour: 'An incredible ship'
25 missions and 122 million miles for 'amazing vehicle'
Space shuttle Endeavour flew into retirement yesterday when it touched down at Kennedy Space Center at the end of its 25th and final flight.
Speaking from Mission Control in Houston, astronaut Barry Wilmore told commander Mark Kelly: "Your landing ends a vibrant legacy for this amazing vehicle that will long be remembered. Welcome home, Endeavour."
Kelly radioed in reply: "It really is an incredible ship. It's sad to see her land for the last time but she really has a great legacy."
As is the local custom, NASA has put together a montage featuring all 25 Endeavour mission patches, and you can get a bigger version here: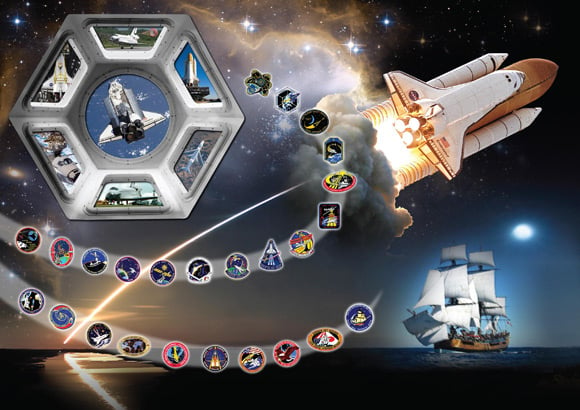 Endeavour was built as a replacement for Challenger, lost in 1986. It was delivered to the Kennedy Space Center from the Rockwell plant in Palmdale, California, in May 1991.