Astronomers at the European Southern Observatory (ESO) have agreeably given we Earthlings a pretty good idea of what our Milky Way galaxy would look like, were we looking at it from the depths of intergalactic space.
The ESO describes its snap of NGC 6744 as "almost a picture postcard" of our home, featuring "striking spiral arms wrapping around a dense, elongated nucleus and a dusty disc":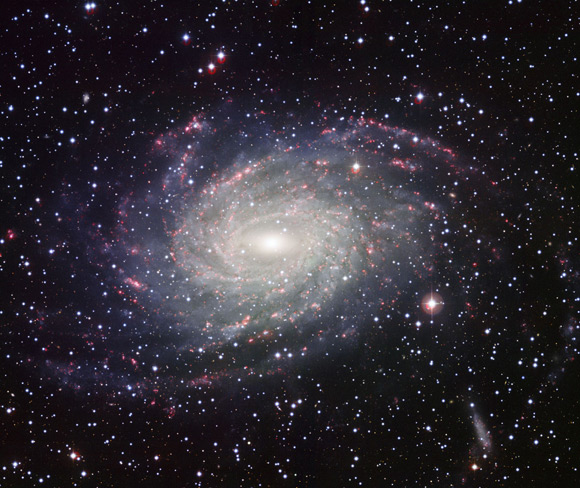 NGC 6744 is actually almost twice the 100,000 light-year width of the Milky Way, and extends "about two-thirds the width of the full Moon" across the Earthly heavens. ESO describes it as "one of the most beautiful objects in the southern sky".
The impressive photo was grabbed by "the Wide Field Imager attached to the MPG/ESO 2.2 metre telescope at ESO's La Silla Observatory in Chile". ESO elaborates: The picture was created from exposures taken through four different filters that passed blue, yellow-green and red light and the glow coming from hydrogen gas. These are shown in this picture as blue, green, orange and red, respectively." ®