This article is more than 1 year old
What is UltraViolet™ and why should you care?
Tesco buys into Hollywood's masterplan
UltraViolet is the most important media service you've probably never heard of – a grand plan for Hollywood to get everything right that the music business has got wrong.
All the major studios are members of the DECE consortium behind UV, apart from Disney (You can probably guess why). Cable companies and telcos are already members, including BT and BSkyB. TV manufacturers will build UV-ready sets, and most mobile devices should also support it. Netflix, LoveFilm and FilmFlex are also members. Last week Tesco said it will join them and launch a UV-compatible video-on-demand service.
So what's special about UV, then? Unlike most grand plans that emanate from the music business, this one is punter-friendly ... and very ambitious indeed. It's really a wholesale platform, designed so that if you have a (free) UV account, you'll pay once and then watch a movie anywhere.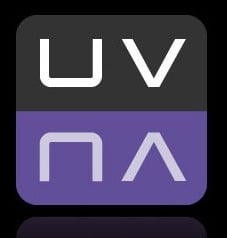 If you buy a BluRay or DVDs that have a UV logo, you'll be able to watch it instantly on any UV-capable device – for example, stopping off at a mate's house on the way home, even if he doesn't have a BluRay player. The optical media you've just bought becomes your instant backup disc. Or, if you go down the streaming route, you'll be able to burn movies to a DVD if you wish – "unlimited copies" are going to be approved.
You pay only for what you use, and you'll never lose anything. Six users can share a single UV account, and there is a cap of 12 devices per account, apparently, which is not a problem for most people but might cause ruction in houses with teenagers.
While the music industry used DRM as a nuisance mechanism, creating artificial friction, UV uses it to allow you to do things you couldn't do before. Or at least, that's the design goal: trying to take the friction out of watching movies on digital equipment. This is smart; instead of trying to prevent copying, it's designed to take away most of the necessity of making copies - the personal freedom to watch something anywhere. "You may have kids away at school, or other relatives living with you or elsewhere," the UV blurb promises, so you can "buy" them a rental they can watch anywhere. The goal is growing the market.
It's taken a long time to get everything in place. Announced in 2008, the consortium launched last July, and nailed down its specs this January, with a US launch is expected this year. The specs entail a universal binary format and an umbrella format for DRM schemes (five are supported) which should be transparent to the user.
Tech sources say it uses adaptive streaming, rewarding customers who have a decent, well-managed ISP. (YouView also uses adaptive streaming) Hopefully if UV takes off, this should cause a shake out in the ISP market, with the capped and congested operators losing business – as they should.
Tesco makes a lot of money selling entertainment on plastic, but is enthusiastic about the idea of selling licences instead – which is what UV is about.
"When you buy a music CD you're not supposed to rip it, you're actually breaking copyright by doing that. But the masses are doing that. So we can either ignore it and pretend it doesn't happen, or acknowledge it and make it part of the proposition," Tesco entertainment chief Rob Salter said in an interview recently – which is a must-read.
Two weeks ago, Tesco bought VoD service Blinkbox. Whether it keeps the branding, or calls it (say) Tesco Movies Anywhere remains to be seen.
Next week Apple unveils its pre-emptive strike, iCloud, and it's hard not to see both doing well at least initially. It has to be very convenient – minimising the fiddling about with PINs or passwords – and ubiquitous. In the long run, the most customer-friendly offering with the best content will win out. If Apple's service won't support non-Apple devices, but UV can truly run anywhere (using iOS apps as a conduit on Apple hardware), then UV ultimately looks like a decent bet.
Not that you should ever bet on anything in the entertainment industry – they'll only let you down. But it is unusual to report they're thinking along the right lines for a change. ®
Related link