Review We all do it. Business meetings, lectures, interviews, whatever. As a TV writer and IT journalist I've spent a lifetime taking notes. But while you're scribbling, you're not listening. At best, you're missing nuances. Add an audio recorder and you can probably take fewer notes and listen better. But when you play back that audio you need somehow to co-ordinate it with your notes.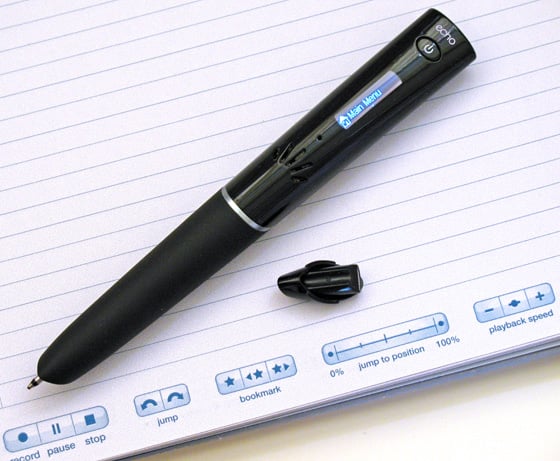 Livescribe's Echo Smartpen: takes notes while you take note
You've scribbled "Advantages over competition: 1. Faster, 2. <illegible>". What was faster? And what was item 2? It's on the recording. Somewhere. Chances are if it's a one hour recording, you'll spend at least an hour trying to pick the meat off it.
I acquired my first Livescribe smartpen, the Pulse, a couple of years ago. Guided by special paper you can buy in the form of notepads, notebooks or print yourself, the pen records its own penstrokes using a small videocamera built into the tip.
When you switch it to audio record mode its built-in mono microphone will also note what's being said at the time. And – this is the cruncher – your penstrokes and the audio are in sync. So that later, when you touch your pen to any part of the written notes you've taken, it'll play back the audio from that moment.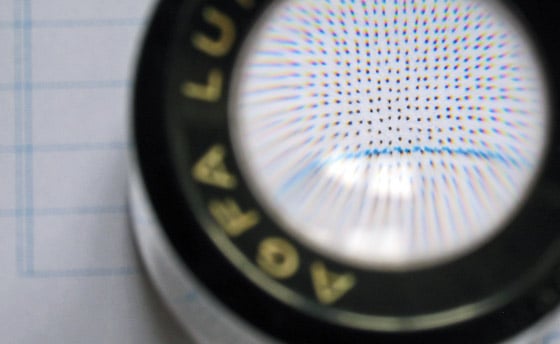 Join the dots: special paper keeps the Smartpen on message
Plug your pen into your Mac or Windows PC and the penstrokes and audio get transferred together. And they stay in sync. Now your mouse cursor becomes your index into the audio: touch any part of the on-screen penstrokes to play the audio of that moment.