Scientists are touting a self-service heart monitor which transforms a smartphone into medical equipment, helping to diagnose cardio problems, while easing the fears of countless hypochondriacs.
The Smartheart claims to be the world's smallest hospital-grade ECG, measuring roughly the same size of an iPhone 4.
After connecting to an iPhone, BlackBerry or Android device through Bluetooth, it monitors the heart and performing an electrocardiogram in 30 seconds. The user then has the option of transmitting that data to their doctor.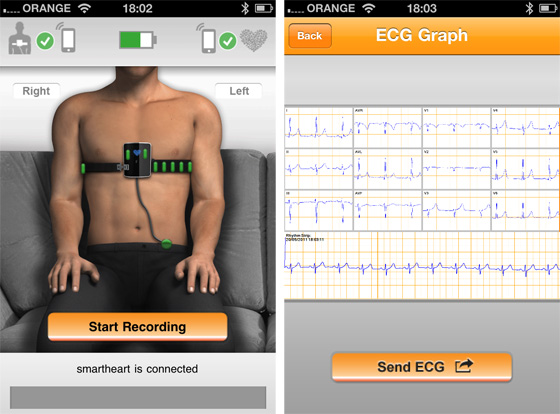 Smartheart's developer, SHL Telemedicine, hopes to "enhance patient quality of life and maximise reliability in heart attack safety."
So while using a mobile phone may indeed give you cancer, it can also be used to detect heart problems and prolong lives. Another one of life's paradoxes.
Smartheart is available this autumn with a free app to accompany. Prices for the device are yet to be confirmed. ®