This article is more than 1 year old
Sony lets slip NGP name change
Lovely Vita
Sony's next-gen handheld console, codenamed NGP, is to be launched as the PS Vita.
Rumours of the new name have been popping up all week in various places, but Sony itself has unexpectedly leaked the news now, spreading the name all over the back end source code of its E3 webpage, Kotaku reports.

NeoGaf user Gofreak noticed the spill and posted his findings, adding that the links don't go anywhere yet. The code has since been removed from the Sony E3 page, but the cat is already out the bag.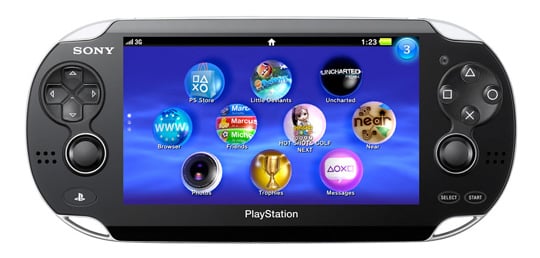 You've gotta feel sorry for others who use the Vita name, though, such as the radio manufacturer that recently featured in our Ten... DABs roundup. Search for Vita in Google and it's all going to be Sony soon.
An official announcement is expected at E3 next week. ®