Kingston readies wireless portable storage
Wi-Drive takes the air
Kingston has launched a storage expansion option for iOS, giving customers the chance to extend their HDD limits and share files with other Apple users.
Wi-Drive is a portable device that allows users to stream video, access music and share files with other Apple owners over Wi-Fi.
To use the Wi-Drive, simply drag and drop files from a host computer using USB. Then, with the Kingston's Wi-Drive app loaded from the Apple's App Store, connect to the drive and access the content. Simples.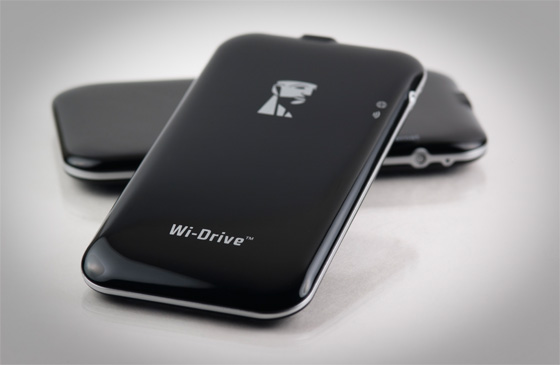 Three users can work simultaneously on a single Wi-Drive without any performance disruption too.
We had quite an extensive play around with the drive at CES in January, where it was still codenamed MobiSX. Check out our Wi-Drive hands-on for further details.
The Kingston Wi-Drive is available in 16GB and 32GB sizes from August. Prices start at £80.
Versions for Android are set to follow. ®