Are you regularly forced to sit through 3D kids' flicks in the cinema, generating inevitable headaches and eyestrain, powerless to do anything except hide behind your popcorn and cower at the daunting visuals?
Next time you're dragged into such a situation, bring a pair of these along and convert films back to their regular dimensions.
Who needs aspirin when you have 2D Glasses?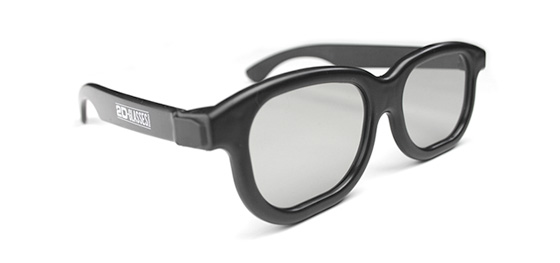 Creator Hank Green is actually a fan of 3D. However, his wife couldn't stomach the effect and to make sure he wasn't alone in a trip to see Tron 3D, Hank did a spot of DIY on a pair of RealD glasses.
Technically, the glasses feature two identical polarising lenses, blocking the same part of the image broadcast, so both eyes see the image intended for only one of them. Of course, the image is still polarised and will appear darker than usual, but at least you'll be able to accompany 3D freaks to the multiplex when the next opportunity arises.
Pick up a pair of 2D specs on Amazon for $8 (£5).
Take the RealD specs you paid extra for when you last visited the cinema and you could muster up your own, cheaper attempt instead. Where's that masking tape gone? ®