Microsoft has let slip its E3 lineup ahead of this afternoon's keynote, with the topic of Halo 4 high on the agenda, apparently.
"The news millions of Halo fans have waited for: Halo 4 is on the way. But that's not all…" read the Xbox.com E3 page earlier this afternoon.
Unfortunately, the leak was taken down soon after it was spotted. However, the gaming press used the power of the screengrab and posted evidence all over the interweb.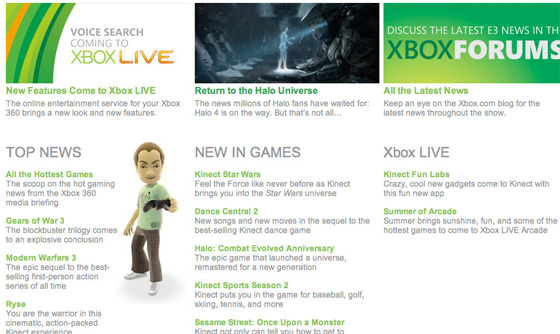 Other mentions on the page were Kinect Star Wars, Dance Central 2, a remastered Anniversary edition of Halo: Combat Evolved and Kinect Sports Season 2.
According to sources at the Expo, the leak has "ruined E3". Well, for Microsoft at least.
We'll find out soon enough as Microsoft's E3 Conference kicks off in less than 30 minutes time. Will there be anything left up its sleeve? ®