This article is more than 1 year old
LG Optimus 3D dual core Android smartphone
Outstanding display?
Review Fancy a Nintendo 3DS so you can play 3D games on the move but don't have the pocket space for a console and a mobile? LG has come up with an alternative in the (sizeable) shape of its Optimus 3D. Like the Nintendo games machine, this phone offers 3D without those darn glasses you need at the cinema. And it also has twin cameras, so you can shoot 3D stills and video.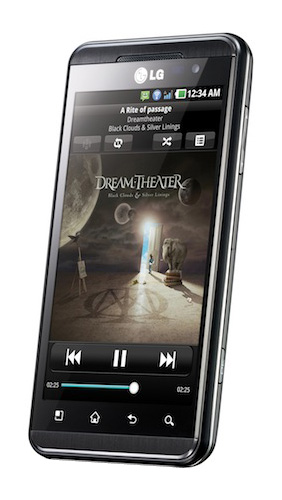 LG's Optimus 3D adds a new perspective to the gamephone combo
Nintendo has this too, but here the camera is made up of two 5Mp sensors. The Optimus 3D also has access to the selection of 3D videos available on YouTube, though this is not huge, yet. So, how does the 3D effect work and is it worth the bother?
Launching 3D is easy: a dedicated button sits on the right edge, exactly where you'd expect to find a camera trigger, in fact. Turn the phone to landscape orientation and you're ready to go, to view 3D photos and video, or play games. The 3D hub even comes complete with 3D graphics.
As with Nintendo's console, the joy of not wearing glasses is considerable. But it does mean you have to have your eyes in just the right position. Move your head or the phone – which you're likely to do when you're pressing on the screen or tipping the phone to steer a vehicle in a driving game – and the effect is ruined and you're left with a jarring, ugly, double-image. It's annoying.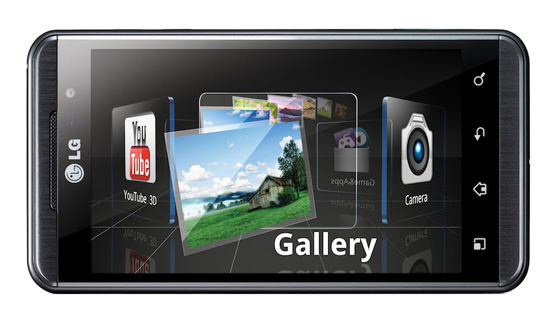 3D menus too
Stick with it and you get used to it. Once you've learned the optimum angle you can begin to enjoy the effect. And it's pretty good. Driving games, we know, benefit the most because it's suddenly much easier to gauge distances and corner better, or at least stay on the track.