This article is more than 1 year old
3D-printed bikini goes on sale
Bristol fashion
We've seen 3D printers produce custom guitars, house keys and even the occasional gourmet meal. Now the technology is being used to build commercially viable fashion products too.
The Shapeways bikini - made in partnership with Continuum Fashion - is crafted from selective laser sintered nylon (SLS).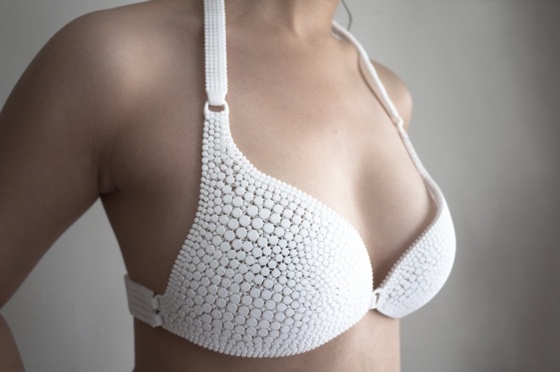 While 3D printing has occasionally been used in niche fashion circles already, Shapeways claimed it is the first to print clothes commercially and hopes to inspire the rag trade into exploring the technique further.
The bra itself is made from several different pieces, each sold separately at Continuum's Shapeways shop. However, the parts are a far cry from the "reasonably priced" description offered in the press release, coming in at around $90 (£55) a cup.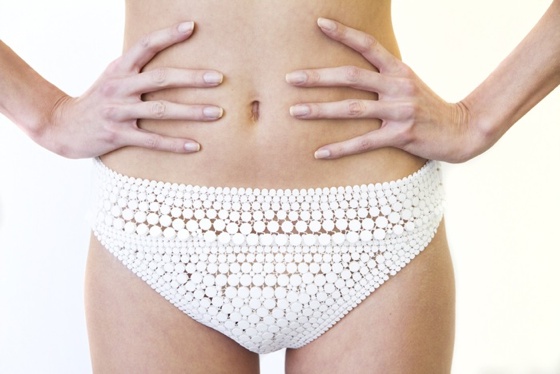 A single cup will set you back €90 (£80). If this is what she wants, taking your girlfriend to the lingerie store is going to leave a whopping hole in your wallet. ®