Smart Fortwo Electric Drive e-car
Pop to the shops
Review If the key to making a good e-car is keeping the size and weight down then the Smart Fortwo - a fine example of what can be achieved with a clean sheet of paper, an open mind and no regard for such bourgeois eccentricities as rear seats or a boot - should make an ideal candidate for electrification.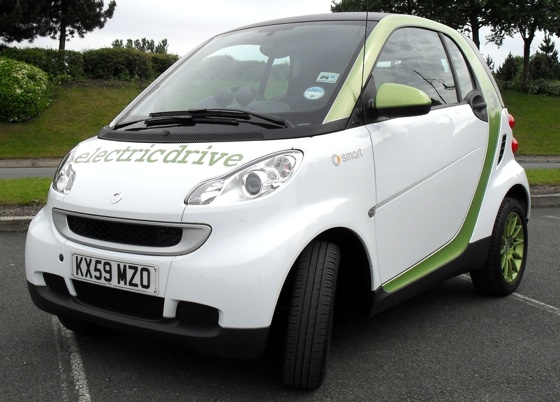 Smart's Fortwo ED: the ultimate urban runaround?
Before anyone gets too excited, I should come clean and clarify that you can't actually buy a Smart ED at the moment. The cars currently rolling off the Hambach production line in France with Tesla-supplied battery packs are limited run demonstrators for use in field trials and for lease to select commercial customers.
A second-generation ED will have a more advanced lithium-ion power pack, currently under development by Daimler and Evonik, and will go on sale to the general public in around 12 months' time at a price Yet To Be Determined.
The differences between the electric and petrol Fortwo are straightforward. Out goes the rear-mounted 999cc petrol engine and gearbox, and in comes a water-cooled 16.5kWh lithium-ion battery pack, single-speed transmission and electric motor.
The motor has a nominal power output of 27bhp (20kW) but if you put your foot down you get 40bhp (30kW) for two minutes - a sort of electric kickdown.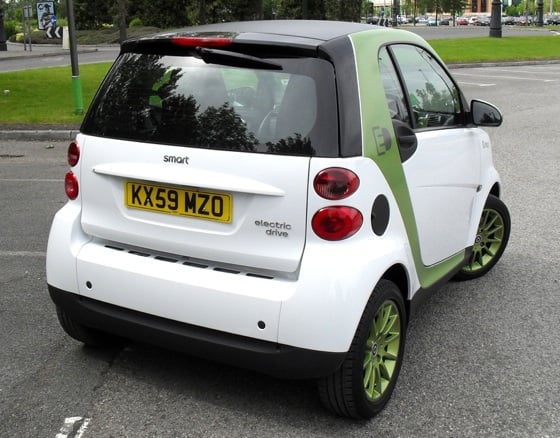 The ED in its natural habitat: shopping centre carparks
Clearly those numbers do not suggest much in the way of outright speed, but the 120Nm (88 lb ft) of torque available from the off means you can hit 30mph in 5.8 seconds. Top speed is limited to 62mph and it takes around 15 seconds to get there.