Kids love videogames, it goes without saying. However, according to a new study, there are more adults out there playing them, with the average gamer today almost 40 years old.
The report, 2011 Essential Facts About the Computer and Video Game Industry, claims the average age of game players today is 37, while the average age of the purchaser is slightly higher, at 41. A result of parental funding, perhaps.
In fact, 45 per cent of parents report playing videogames with their kids on a weekly basis, and 68 per cent of them reckon it stimulates and educates their child. It isn't all dads, either - 42 per cent of all gamers are women.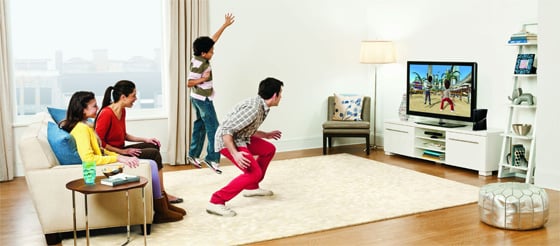 Fun for all the family
The study was conducted by the US Entertainment Software Association and released the E3 Expo in LA this week.
It also reports how consumers spent a whopping $25.1bn in the US alone on game content, hardware and accessories last year.
Perhaps game studios should focus on an older demographic for a change, and give sites like Reg Hardware - where we have the ideal average reader age - a lot more love. Oh, and an all-expenses-paid ticket to next year's E3 would be nice too... ®