RAF Eurofighter Typhoons 'beaten by Pakistani F-16s'
Three-nil, apparently. Brit flyboys 'shocked'
---
Pakistani pilots flying modernised versions of the 1970s-vintage F-16 Falcon fighter have beaten the RAF's brand-new Eurofighter Typhoon superfighters during air combat exercises in Turkey, according to a Pakistani officer.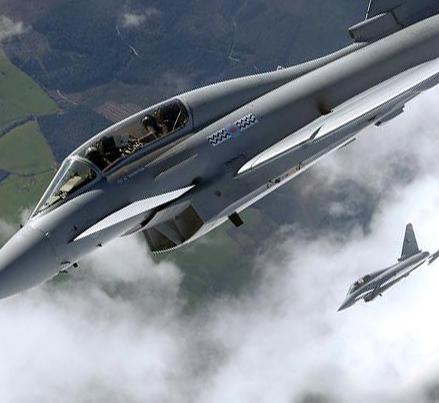 Costs like a Raptor, flies like a Tornado
This interview with an unnamed but evidently experienced Pakistani Air Force (PAF) F-16 pilot on exchange with the Turkish air force, posted on the official site of the PAF display team, includes the following intriguing passage. (Hat tip to the excellent DEW Line blog for flagging this up.)
Q: Any memorable experiences that you would like to share?

A: On one occasion – in one of the international Anatolian Eagles - PAF pilots were pitted against RAF Typhoons, a formidable aircraft. There were three set-ups and in all three, we shot down the Typhoons. The RAF pilots were shocked.

Q: Any particular reason for your success?

A: NATO pilots are not that proficient in close-in air-to-air combat. They are trained for BVR [Beyond Visual Range] engagements and their tactics are based on BVR engagements. These were close-in air combat exercises and we had the upper hand because close-in air combat is drilled into every PAF pilot and this is something we are very good at.
The Anatolian Eagle air-combat exercises are hosted by the Turkish air force and would have seen Pakistani pilots on exchange with the Turks flying modernised Turkish "Block 50" F-16s, a much-upgraded version of the original US made 1970s Fighting Falcon, which is now in service with many air forces and assembled under licence in various countries including Turkey.