This article is more than 1 year old
Nintendo coughs to using Xbox, PS3 footage at Wii U event
E3 presentation shows rival consoles at work
All that glistens is not necessarily Nintendo, it seems, after news has broken that gameplay footage shown during its Wii U announcement was actually from Xbox 360 and PS3 games, rather than clips rendered by the new hardware.
Various third-party titles were on show during the E3 event, from Ninja Gaiden 3 to Dirt, but with no indication that the footage was not taken from Nintendo's new hardware.
But during a post-presentation interview with GameTrailers, Nintendo US CEO Reggie Fils-Aime let the cat out of the bag, saying the reel of games on show were not actually from the Wii U. Asked if they were from PS3 or Xbox 360 versions, he responded:
"Absolutely, because we're talking a year away from when the console will launch."
In short, we can't show you Wii U HD footage now, so here's some other console-sourced HD content instead, which may, or may not, be how the Wii U will presents it.
When queried if the system will be as good as its competitors, Fils-Aime provided a cloudy answer, highlighting the console's 1080p output and saying how the games look will be in the hands of developers.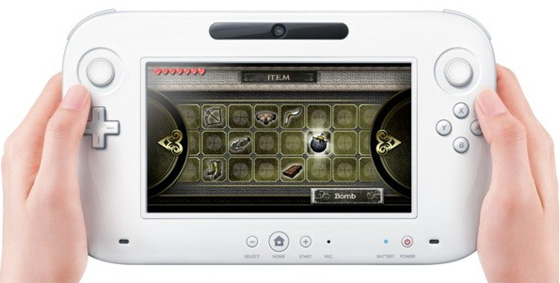 Nintendo has almost certainly bridged the HD gap between the Wii and its rivals, and an all-new touchscreen control pad will undoubtedly reshape the way we play home consoles.
But will it be really more powerful than the current-gen consoles from Sony and Microsoft?
If reports are to be believed, their respective follow-up machines will probably surface around 2015, so if Ninty has indeed pulled superiority out of the hat, then the Wii U has a long time to reign. ®