This article is more than 1 year old
Mind the GAP: Alert system saves lives
Azure to the rescue
Case study Some time in the not-too-distant future, a brave, if chilly, soul will send the following tweet: "on #K2 summit. v tired. awesome view. cu @ basecamp". You will have the UK firm Active Web Solutions (AWS) to thank for it.
AWS has developed a Global Alerting Platform (GAP) based on Microsoft's Azure cloud service that will allow two-way texting with a satellite phone handset. The software will also translate a text into a tweet, if the sender is so inclined.
"We wanted to develop something that would leave a legacy," says Rob Blackwell, R&D director at the Ipswich firm.
"Obviously, we are a business and we want to make money, but we also wanted to do something that would save lives."
The GAP is based on an award-winning project – the Man Over Board Guardian (MOB) alerting system – that AWS completed for the Royal National Lifeboat Institution (RNLI).
Saved from the waves
This is a satellite tracking system that automatically sends an alert to the search and rescue services if a boat capsizes or if someone falls overboard. It has already been credited with helping to save nine lives.
No helicopters need to be dispatched to climbers who have run out of beer
GAP takes things a stage further, allowing users to send and receive texts from a suitable handset anywhere on Earth. It can also send an automatic alert if the holder fails to check in at regular intervals.
As well as enabling early adopters to send tweets from absolutely anywhere, this has a more serious purpose. Blackwell sees the system being used by organisers of trekking expedition, in the military, at sea – anywhere someone might need to send a message to the emergency services.
"What makes it different is that it is a two-way messaging system. Emergency workers will be able to establish the nature of an emergency before responding. No helicopters need to be dispatched to climbers who have run out of beer."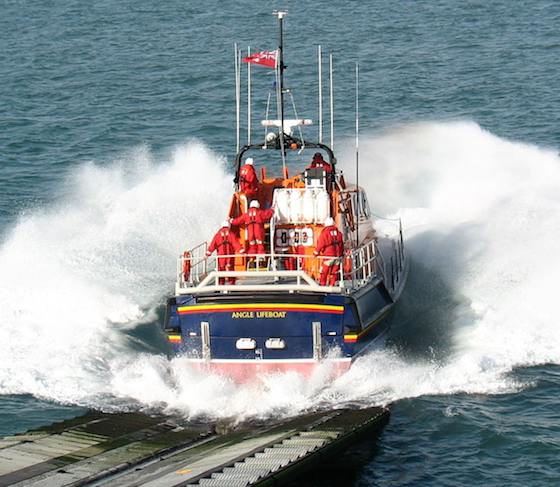 Search and rescue
Work with Azure, Microsoft's platform-as-a-service development model, began three years ago. Microsoft was so impressed with the RNLI MOB Guardian project that it invited AWS staff out to its Redmond HQ to give them an advance view of the cloud platform.
Emergency measures
In 2008, Blackwell says, AWS knew the RNLI application had tremendous potential but the firm couldn't muster the enormous capital investment such a big satellite communications system would need. Doing it in the cloud allowed the company to explore the possibilities fully.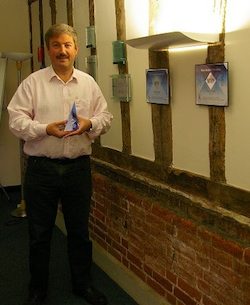 Blackwell: gradual migration
"AWS would simply not have had the resources to build something as ambitious as a global platform without the cloud," Blackwell says.
Azure is not just about new applications and services. Although that was the idea at first, AWS found that one of the cloud platform's unforeseen benefits is that it allows a gradual migration. And that means a need for tools and software that bridge the gap between the legacy apps and the stuff in the cloud.
AWS develops these for Temenos, the banking software company, for its T24-Services software. In February 2011 Temenos announced that its T24 service was to migrate to an Azure-hosted cloud. AWS provides the software that links the legacy software to the cloud apps.
Power to the students
"We've been hugely busy providing those development and consultancy services to clients," Blackwell adds.
Medical and pharmaceutical research is another fruitful area for Azure, according to Blackwell. A lot of grant money goes on computing power, and with storage in the cloud so cheap – currently of the order of 15 cents per GB per month on Azure – the ability to bring it on as and when it is needed means researchers can do more real science with their resources.
Blackwell also spends time working with computer science students at the University of Essex, who now have a global platform for their projects.
"It is a huge opportunity, not just for students, but for start-ups and individuals to try out ideas and develop applications for a global audience," he says. ®