HTC Flyer 7in Android tablet
Palm pilot?
---
Review The arrival of a tablet from HTC, the company that has run the furthest and fastest since picking up the Android ball was always going to be something of a Big Deal but in some ways the new Flyer is a surprisingly odd fish.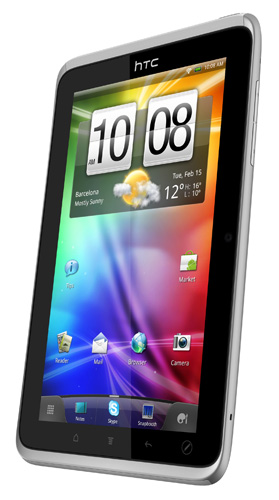 In-flight entertainment: HTC's Flyer
To start with it doesn't run Honeycomb but Gingerbread. Personally, I'm inclined to think Honeycomb has been released into the wild a bit half-baked, so this may be a smart move on the company's part. Indeed, the Android 2.3 OS is clothed in the always impressive HTC Sense overlay.
Indeed, it would have been nice to see Sense 3.0 on the Flyer rather than 2.1 but I can understand why HTC has kept its powder dry for the Sensation handset. Even so, some updates have been added for the Tablet version UI, such as the endless loop between home screens and the 3D carousel transitions. Still, if you are desperate for Android 3.1, HTC has said that the Flyer will get an update to Honeycomb "shortly after launch".
The Flyer also bucks the current trend for dual-core chips in favour of a 1.5GHz single-core ARMv7 CPU with 1GB of RAM. Lack of cores to one side, the Flyer goes like the clappers. Don't take my word for it, just ponder the Quadrant Standard score of 1896.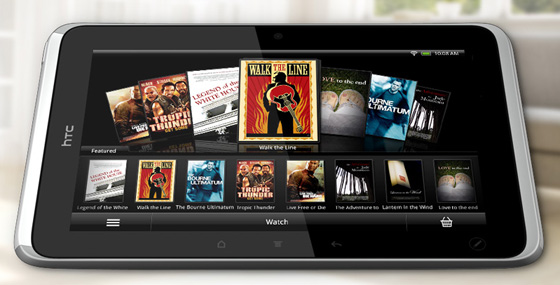 The single core Qualcomm CPU proved nifty enough, notching up a respectable Quadrant benchmark score
Physically, the Flyer is everything you would expect from HTC. It's solid, curvaceous, and an absolute joy to hold and use, thanks to its largely aluminium and glass construction. At 420g it's a little heavier than the Samsung Galaxy Tab, but nearly 200g lighter than the iPad2.