Nokia CTO replaced by Professor of Karma
It's deja vu, all over again
Rich Green is no longer Nokia's Chief Technology Officer, and is taking a leave of absence from the troubled Finnish company. The company has confirmed that Henry Tirri, a distinguished academic and research fellow at Nokia Research, will step into his shoes. Nokia said Green was on leave for personal reasons.
Green, who is well known from a 20-year career at Sun, only joined Nokia a year ago, in May 2010. At Sun he is best known in the developer community as the public face of Java. He was Sun's most prominent witness in its legal disputes with Microsoft.
Green left Sun in 2004 - we exclusively revealed here - days after Sun made peace with Microsoft, but rejoined at the request of CEO Jonathan Schwartz two years later to become VP of software.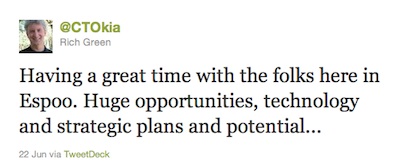 Since then, Nokia has radically shifted its software strategy, by effectively bypassing its internal software developers as much as possible: it will use and modify Microsoft's platform software, app store, and many of its services.
For Green, it must have seemed like deja vu, all over again.
The Microsoft deal left any Nokia software supremo with much less to do. The CTO has several thousand fewer engineers at his command, with the outsourcing of the Symbian teams to Accenture. So, having burned its own platform, Nokia had less need of an accomplished platform manager.
Faced with a collapse in sales and confidence since its February strategy shift, Nokia has attempted to bring forward the release of its first Windows smartphones, with Elop suggesting (but not promising) a Q4 2011 release was possible. Nokia's credit rating was cut to one level above "junk" status earlier this week. Fitch said it didn't expect a portfolio of mature and competitive Windows-based devices from Nokia until "well into 2012".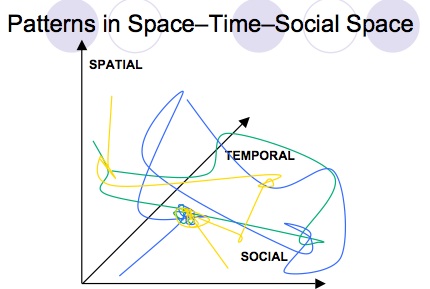 Inside the mind of Henry Tirri
Tirri, a lifelong academic, has over 160 published papers to his name. His interests include artificial intelligence, sensors, and Bayesian research. His Complex Systems Computation Group at the University of Helsinki included one Linus Torvalds as a member. In 2004 Tirri gave a talk entitled Networked: the new science of collaborative giftedness, which discusses the "dynamics of karma".
This could be interesting. ®