E3 2011: the showstoppers
Games! Games! And, thrice, games!
Show Roundup 2011's Electronic Entertainment Expo in LA set the world alight with inklings of a new console war and more titles on display than a brimful bookshop.
Aside from hordes of dribbling fanboys and/or overweight sweaty men, the common theme this year was cross-platform playability and revamps of old franchises. The latter does seem unavoidable, though, as this international catalogue of games grows and our tank of truly innovative ideas dehydrates.
Here's a brief-ish roundup of what was on show and where to focus those well-peeled eyes in the year(s) to come.
Get yourself Kinected
According to Microsoft, the age of Kinect is upon us and the motion-platform will be compatible with various future titles. It'll now be used for advanced gameplay too, rather than simply jumping in front of our TV screens like plonkers.
Peter Molyneux offered a taste of Kinectability in his franchise refresh Fable: The Journey, while Crytek's forthcoming thriller Ryse was put through the motions in a bloody scene from ancient Rome. Ghost Recon: Future Soldier demoed full-blown FPS gameplay, promising Kinect integration in all Tom Clancy titles, while Bioware's Mass Effect 3 was also on show, utilising the hardware's voice recognition to select Commander Shepherd's conversation choices. I think I'd prefer to just push a button.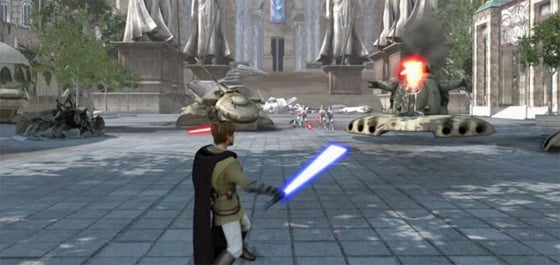 Kinect Star Wars
However, nobody calls out for motion-gaming quite like a wannabe Jedi and Kinect Star Wars offered a glimpse at how Lucas Arts has adopted the tech. Although not penned for release until this Christmas and showing some dated-looking graphics, fans of the saga will be in their element, bouncing round the room like a Skywalker family reunion.
Parents who thrive on embarrassing their kids will be pleased to see Dance Central 2 unveiled too, which now lets players compete side-by-side. I hope you have a very large living room.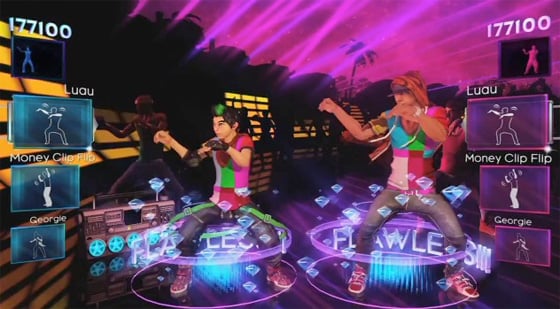 Dance Central 2
If not, using Kinect for games such as Fifa 12 might be a problem. EA Sports promised to continue integrating Microsoft's hardware and the footie favourite is in line to kick off next season's EPL with a dose of motion.
Microsoft left the stage with something for core-gamers, although the news was leaked beforehand. Halo 4 was confirmed for a Christmas 2012 release, contradicting last year's claims that Halo: Reach would be the final instalment in the franchise.
A remastered edition of Halo: Combat Evolved was also announced, celebrating its tenth anniversary. Doesn't look so evolved now, though.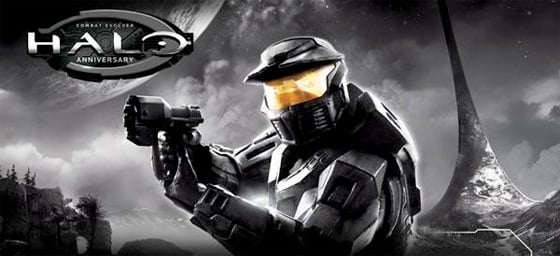 Halo: Combat Evolved
The company also claimed the Xbox 360 will become the best-selling console of 2011, globally. With Wii sales drying up ahead of Nintendo's next venture, Microsoft could just be right. Big things on show and big things promised, but can America's big boys deliver?