Sharp shooter
Autofocus performance is also excellent producing accurately focused images even in dim light conditions. The system offers the users far more AF control than the Canon S95, with 99 user-selectable points in Manual mode and Centre, Subject and Face Priority Tracking. Unfortunately the AF points cannot be moved all the way to the edges of the frame but only within an inner, although quite generous, border. The other drawback is the lack of manual focus.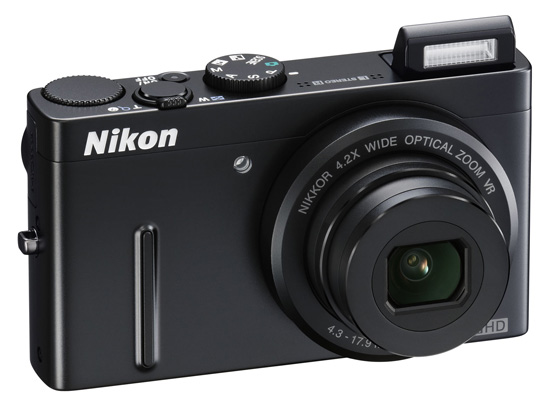 Pop-up flash is there if you need it
Naturally the 35 per cent size difference between the sensors of the Nikon P300 and the Canon S95 does result in the former producing slightly less detailed images but the disparity is less obvious than I had anticipated. Nikon's retro illumination sensor technology amply compensates for the loss of pixel surface by producing images with vivid yet natural colours, smooth tonal gradation and very good contrast.
A by-product of this technology is the superior night and available light performance achievable with the Night Landscape mode. At both high and mid-range ISO speeds nighttime pictures were very bright and detailed, faithfully reproducing every lighting nuance visible to the human eye. Low light capture is also facilitated by long shutter speeds – up to 8s – a fast aperture lens and the VR image stabilisation function.
The P300's small flash works really well as a fill-in light and due to its slightly canted position is less likely to produce red eyes. I was also surprised by the White Balance performance, which is one of the best one I've seen in both compacts and DSLRs. Not only was white balance always accurate in normal lighting conditions but, more importantly, for indoor shooting, available light settings resulted in perfectly balanced and natural colours without any yellow cast, even without the flash.
The P300 has an ISO range of between 160 and 3200 and up to ISO 400 produces noise-free, detailed images. From ISO 800 onwards noise becomes more visible and noise reduction kicks in resulting in well-processed colour noise but quite substantial loss of detail.