Close encounters
The Nikon P300 offers all the usual Scene modes expected of a compact plus a couple of noteworthy ones like the Easy Panorama function – a setting that creates near perfect 180 and 360 degree panorama views by simply panning the camera whilst pressing the shutter – and an excellent Macro mode that is able to focus as close as 3cm from the subject.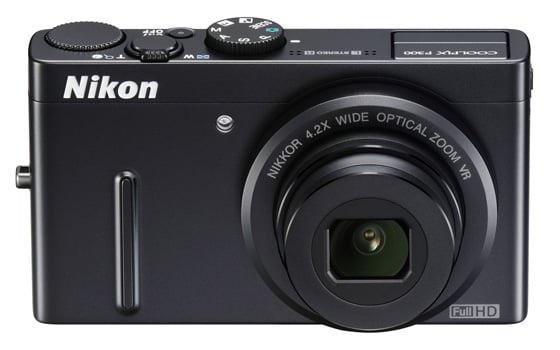 Quick to start with very responsive autofocusing
Coupled with the shallow depth of field provided by the f/1.8 aperture of the lens at its wide-angle setting, the macro results of this camera are quite terrific. The bright zoom lens is one of the main selling points of this compact. It delivers very good definition at wide apertures and sharp results virtually through all its focal range, without any noticeable aberrations or vignetting.
Creative options are available both at shooting and post-production stages. A Special Effects scene mode provides five basic but very good filters – Soft, Nostalgic Sepia, High-Contrast Monochrome, High-Key and Low-Key – whereas in post-production images can be improved with options such as Quick Retouch, D-Lighting and Skin Softening or modified by applying filter effects such as Cross Screen, Fisheye, Miniature Effect or Painting.
The Coolpix P300 can record Full HD 1080p movies at 30fps with additional options for video capture at 720p, VGA or High Speed mode, which records at 60 or 120 fps and can be played back in slow motion later. A stereo microphone located on the top plate of the camera allows very good sound reproduction and the video mode benefits from the full use of the zoom lens and all the creative effects.
Battery life was far shorter than Nikon's official 240 shots rating but I suspect, having done the rounds, the review sample's battery had rather been through the wars. The camera has an internal memory of approximately 90MB and supports SD/SDHC/SDXC memory cards.
Verdict
The Nikon Coolpix P300 might not quite match the image quality and fine detail resolution of the Canon S95 it was made to challenge but has its own merits and is a valid and competitive alternative to most expert compacts in the market. With a street price of around £250, the Coolpix P300 is much cheaper than the Canon and other competitors like the Olympus XZ-1 and the Panasonic Lumix DMC-LX5. If you can go without RAW capture and would appreciate the benefits of its fast performance and Full HD video recording, then Nikon's Coolpix P300 seems a bit of a bargain. ®
Catherine Monfils is a professional photographer specialising in portraiture, lifestyle and fashion.
More Camera Reviews…

Panasonic
Lumix
DMC-GF2
Fujifilm
Finepix X100
Olympus
PEN E-PL2
Samsung
EX1
Leica
M9

Nikon Coolpix P300 compact camera
Quality compact shooter with manual options and HD video.