Network health
Media playback support from USB is good. The TV had no problems playing a test selection of AVIs, MOVs and MKV wrapped video content. Subtitle compatibility is also offered. However, as we've seen on other Samsung TVs, network streaming is less reliable. The UE40D6530 prefers you to stream content from a PC, and dislikes negotiating Nas devices. I tried it with an LG, Iomega and Xiva Musicm8, and in all cases the TV failed to recognize my MKVs.
 A smoother image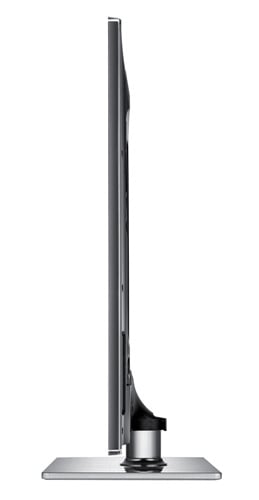 Slim pickings
Samsung has done a grand job managing the uniformity of the UE40D6530's edge-lit LED backlight, and the set delivers a very satisfying black level. Colour vibrancy, a longstanding brand trait, is impressive – new this year is the Wide Colour Enhancer Plus algorithm, which probably helps.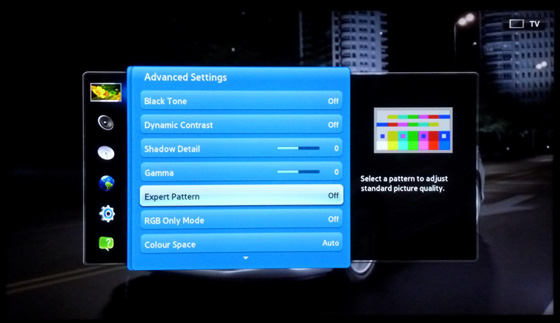 Advanced settings menu
However, what really impressed me about this screen's performance is the extremely low level of noise in its pictures. Night sky Blu-ray test footage which often reveals luminance fizz, looked clean and naturalistic. The set's Digital Noise Filter and MPEG Noise filter were both left to Auto during the audition.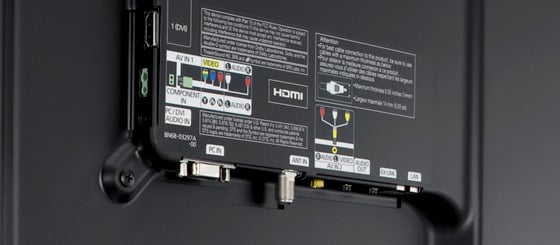 Due to the slimline form factor, break out connectors are needed for most of the interfacing
Overall, the image clarity is high. The native motion resolution of this 'Ultra Clear Panel' is a relatively high 875 lines. To lift this further, Samsung offers optional Motion Plus picture processing. It comes in several flavours: Clear, Standard, Smooth and Custom. When any are engaged, motion resolution climbs to a full 1080 lines.
Sponsored: How to simplify data protection on Amazon Web Services