Seeing double
I found the Clear mode to be the best of these presets. The rest create obvious motion artefacts around certain moving objects, seen as a shimmering shadow. Clear is the least intrusive of the bunch. My preferred option though, would be to choose the Custom setting and then manually set Blur Reduction between five and seven, and Judder Reduction at zero. This effectively removes all motion artefacts.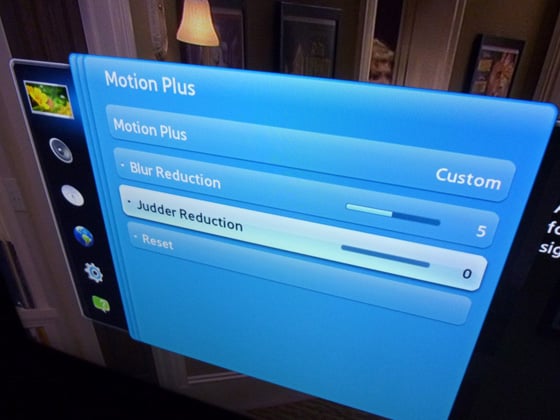 Motion Plus and Judder Reduction tweaks
As a 3D TV, the UE40D6530 is on par with Samsung screens from last year. The TV gets brownie points for good colour fidelity and through-the-glasses brightness, but earns demerits for crosstalk problems.
The severity of this double imaging does rather depend on the source. Blu-ray discs I know to be troublesome looked predictably grim, while better authored fare was more watchable. There are 3D Perspective and 3D Optimisation controls, but they don't really provide any solutions.