This article is more than 1 year old
Panasonic Lumix DMC-GF3 MFT compact unveiled
This week's 'world's smallest' system camera
Hands on Last week, Sony announced to the world that it had produced the smallest APS-C interchangeable lens camera, the NEX-C3. The timing suggests the company might have got wind of something, as a couple of days earlier Panasonic had been busy showing off its latest micro four thirds (MFT) models in an exclusive press preview in Rome.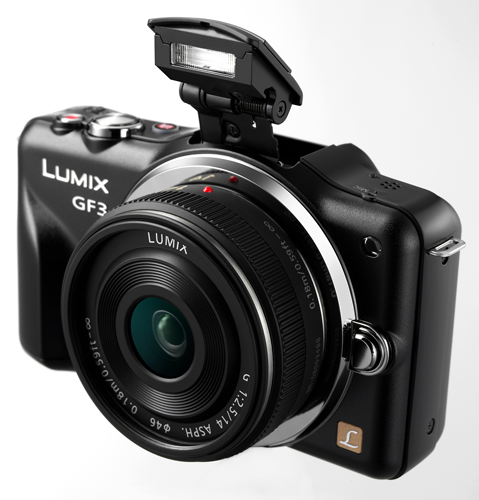 Big idea: Panasonic's Lumix DMC-GF3
Here, the Panasonic Lumix DMC-GF3 made its debut, which has been hush-hush until now. This diminutive 12.1Mp model has fewer physical controls and lacks the viewfinder of the 16.1Mp Lumix DMC-G3 announced last month. With the catch-all phrase, 'compact system camera' (CSC) now describing these lens swapping, mirrorless marvels – from the likes of Samsung, Sony and Olympus – Panasonic now lays claim to having the world's smallest of this particular breed, albeit sporting the smaller MFT sensor to match.
Being best buddies with Leica, Panasonic was also touting a new addition to the MFT optics range, the DG Summilux f1.4 25mm (50mm equivalent for 35mm camera) standard lens. At £549, this Leica lens costs more than the £499 being asked for the GF3 with Panasonic's own 14-42mm lens kit.
Still, if you're serious about micro four thirds as your compact system of choice, when it comes to creative options, this bright chunk of Leica glass certainly delivers that depth of field flexibility to make your subject really stand out.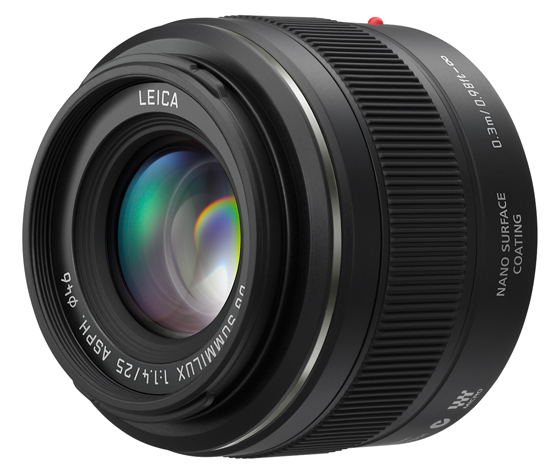 Leica DG Summilux f1.4 25mm H-X025
Indeed, the Leica lens, along with Lumix kit optics and the G3 and GF3 cameras were handed out as part of the snap it and see shoot in Rome. I started off with the G3 plus the 14-42mm zoom and immediately took to its electronic viewfinder – clasping the camera at eye level being an instinctive response to handling this SLR-style body. So much so that the niceties of articulating 3in touchscreen LCD panel were largely overlooked – with just the occasional toggling between EVF and LCD from the dedicated button next to viewfinder.