This article is more than 1 year old
HP: Apotheker rolls more heads
Services needs new noggin
More heads are rolling at Hewlett-Packard, as new CEO and former SAPer Leo Apotheker is flattening and reorganizing the IT giant so that all chiefs of customer-facing units report directly to him .
Most notably, HP has announced that Ann Livermore will soon step down from her job running HP's Enterprise Services unit and assume a position on the board.
After being passed over three times for CEO – once by Carly Fiorina, then by Mark Hurd, and finally by Apotheker – you might be thinking that Ann Livermore, who has been running HP's Enterprise Business behemoth until a month ago, would have looked at her 29 years of service at HP and said she had seen enough. Even after Apotheker broke the Enterprise Business in two and made Livermore "interim head" of the remaining Enterprise Services unit, she stuck around.
HP is now looking for someone to run the Enterprise Services unit, which is basically EDS plus the professional services and outsourcing business that HP had built on its own prior to acquiring EDS for $13.9bn in May 2009. The Technology Services part of the Enterprise Business was moved over to HP's Enterprise Server, Storage and Networking group, and its general manager was made a direct report to Apotheker at the time.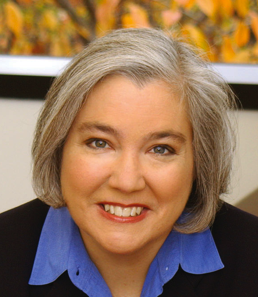 Ann Livermore
The crime that Livermore committed in running the Enterprise Business was to not move HP into high-value services such as building clouds and selling cloud services and moving away from system integration and other services where revenues are growing slower and HP can't make as much money.
Whatever her faults – and perhaps to save face after so many departures and missed financial goals right out of the gate under Apotheker and to honor Livermore's three decades of services – she was today kicked up to the boardroom and made a director of the company even as she lost her job down in the services business unit. Livermore will still stay on until her replacement has been named.
HP also announced that Randy Mott, the company's CIO, departed the company today. Mott joined HP in July 2005, and was previously a hotshot IT manager at retailing giant Wal-Mart, where he installed Teradata gear to manage the company's vast supply chain. After years at Wal-Mart, Mott moved on to become CIO at Dell, and while at HP was responsible for consolidating the company's 85 data centers down to a "six-pack" of three redundant, highly virtualized data centers.
Pete Bocian, executive vice president and chief administrative officer, is also leaving HP, effective immediately. Bocian came to HP via Starbucks, but has links to former CEO Hurd in that they spent many years together at NCR.
HP also said today that Bill Veghte, the executive vice president in charge of HP Software, and Jan Zadak, the new executive vice president of global sales, also will report to directly to Apotheker.
Veghte spent nearly two decades at Microsoft before joining HP and ran parts of its Windows business later in his career at the software behemoth. He was responsible for the launches of Windows 98 and Windows Server 2003 and contributed heavily to Windows 7.
Zadak got his new job back in April when Tom Hogan, a former IBMer who did stints running sales at Siebel Systems and Vignette before coming to HP to run its software unit, stepped down. Zadak was previously in charge of HP's EMEA operations and hails from the Compaq part of HP.
Three more gone?
Last month, rumors were going around that three other key HPers were leaving the company: Marius Haas, Tom Iannotti, and Gary Budzinski. Haas ran the ProCurve networking business, Iannotti ran Enterprise Services and Budzinski ran Technology Services, the latter two reporting to Livermore. HP has not yet confirmed these departures, and did not do so today.
Michael Mendenhall, senior vice president and chief marketing officer at HP, has left the company as well. And Tom Bradley, general manager of HP's Personal Systems Group is spearheading efforts to grow HP's business in China while doing his normal job and Vyomesh Joshi, who runs HP's Imaging and Printing Group, is taking on the additional task of leading growth efforts in India.
After all the shakeups, Donatelli is the biggest winner, with networking and a third of services added to his server and storage empire. Whoever takes over the remaining Enterprise Services business will face serious challenges and could also possibly get the double duty of running HP's data centers and cloud services. (Who better to outsource your IT operations to than EDS? Even if it is technically still in-sourcing in HP's case).
Veghte has a relatively small $3.6bn software business to tend to, but Apotheker has a soft spot for software and HP's acquisitions going forward will no doubt focus here. The PC and printer businesses, which were directly reporting to HP's CEO before Apotheker came to the job, remain largely unchanged and their top execs have been placated with extra and important responsibilities to salve their egos after being passed over for the CEO position.
So who is going to run HP Enterprise Services? ®