This article is more than 1 year old
Motorola Atrix dual-core Android smartphone
Docks and slots for all occasions
Review The Atrix is Motorola's first dual-core handset and has big ambitions to be your one and only connected device. It's available with a set of accessories that can turn it into both your laptop and media centre – a PC in your pocket.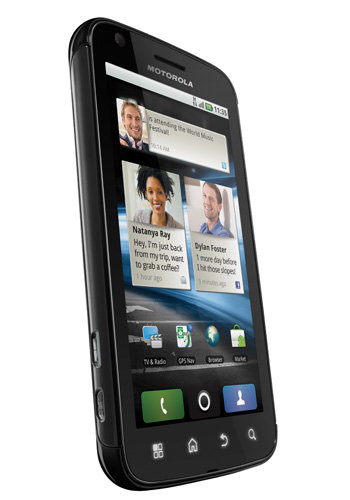 Unplugged: Motorola's Atrix
Before we get to the accessories though, the basic Atrix is a good-looking, if slightly chunky sight in glossy black plastic, measuring 118 x 64 x11mm and 135g. The four standard Android buttons sit touch sensitively beneath the 4in screen and the sides feature volume buttons along with microUSB and mini HDMI ports, with a 3.5mm headphone jack on top.
On the back is the lens for the 5Mp camera with dual LED flash and a biometric fingerprint security pad, which doubles as the power/sleep button. You don't have to use it, but it's quicker than the password alternative, and seems to be fairly robust – it worked every time I brushed my finger across it, and clammed up when others tried it.
The 4in screen offers an impressive 960 x 540 resolution and looks deliciously sharp and clear. It's just a whisker behind the iPhone 4's 960 x 640-pixel resolution on paper, and the Apple fella's still has the edge, but only just.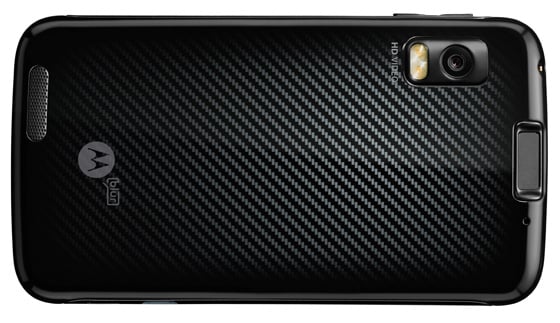 5Mp snapper with 720p video capture
The Atrix is running the 2.2 Froyo version of Android, which isn't the very latest, but 2.3's additions, such as SIP calling and NFC (Near Field Communication) will be of little use to most for now, and an update is apparently on the way later this year.