This article is more than 1 year old
DeepZoom rises to royal occasion
Cloud cuts projects down to size
To celebrate a recent Royal Event you might have heard of, developers at Shoothill were asked to build an application that would add to the red-white-and-blue fun.
The idea was that people could upload pictures of themselves to be stored in a giant photo montage portraying the faces of Prince William and his bride.
Unreasonable requests
And since this was MSN commissioning, could it work all over the world please? And could there be no drop in performance, regardless of geography. Oh, and the pictures need to be approved, then dropped into the montage in real time. Thanks.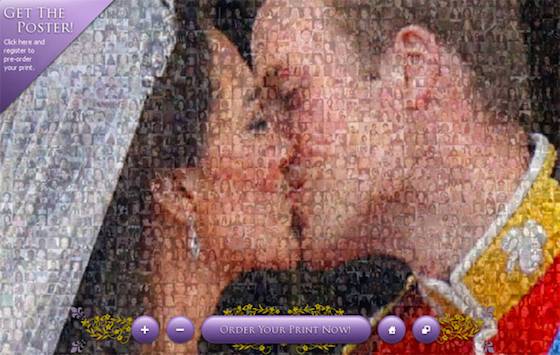 Where's Willy?
According to Rod Plummer, managing director of Shrewsbury-based Shoothill, the project would have been almost impossible for a firm of that size to complete without cloud technology.
"Let's just say we're 'boutique'," he says. "But we were able to meet the requirements of the commission because of the way the Azure platform works."
Picture perfect
Shoothill's DeepZoom mosaic for the Royal Wedding had to have storage for a 200,000- image grid, sufficient bandwidth for people to zoom in, and CPU cycles for all the picture allocation and placement.
Without cloud, the team would have needed an ISP in each targeted region, as well as massive redundancy to allow for the expected brief but massive spike in traffic.
Large numbers of staff would have to be on hand in the UK to co-ordinate everything, and there still would have been no guarantee that users in Italy would have the same experience as those in the US or even in the UK.
"There was interest all around the world – Italy, South Africa, Belgium, India, Brazil and so on," Plummer says.
"We had to make sure the user experience was uniform. We were expecting it to go bananas during the wedding – and it did – but we had no way of predicting the exact response."
Normally, Plummer says, you pay your ISP your monthly subscription and if you exceed the limits you either have to pay more or go slow.
Using Azure, Shoothill was able to set permissions to allow the platform to scale in the three critical areas: hard disk space, CPU time and bandwidth. In this case, they just let it run, but it is possible to restrain it if you need to.
You have no set-up worries, but you also have no direct control
Another major benefit was that Shoothill could run everything from its offices: no researching local ISPs, no local knowledge, no extra staff to maintain things.
Did it work? "No technical problems at all," says Plummer. "We had millions of hits and the client was very pleased.
"There is a learning curve with using cloud. You have no set-up worries, but you also have no direct control. Having said that, we've never had a problem."
Facing the music
The royal wedding is not the first time Shoothill has run a DeepZoom project.
The technology behind the mosaic, Shoothill's MegaFiche software, has also been used to map the expenses claims of MPs in the UK, including a mosaic of Gordon Brown's face composed of all his expenses claims.
It has also been used to map refugee populations for the UN.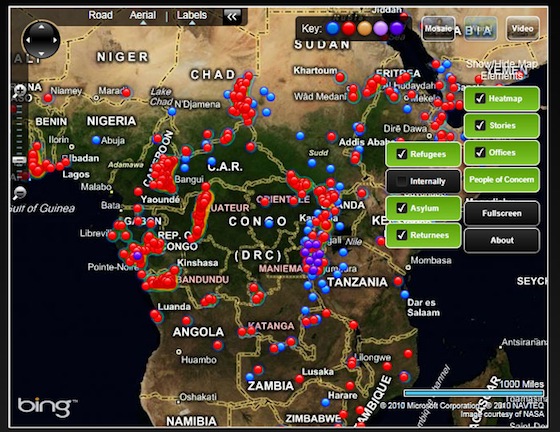 "These are massive files," Plummer says. "We're talking terabytes. If we had to upload that data over the internet it would take months, even years.
"In the past, I have even driven to ISPs with a memory book to upload directly onto their servers. Being able to create these images in the cloud gets round that bottleneck."
The software allows the files to be updated in real time, on the fly, without regenerating the whole image.
During the wedding, Plummer says you could see the dots in the picture flickering as new images were allocated places.
"The royal wedding was a bit of fun, but using MegaFiche you can potentially have millions of files in one place. It has lots of serious applications." ®