This article is more than 1 year old
Teen sells Perl cloud startup to ActiveState
Mojolicious Phenona
Meet Daniil Kulchenko. He was an HTML programmer at age six. He was a freelance Linux systems administrator at 11. And at 15, he founded his first business: Phenona, a platform-as-a-service for building and hosting Perl applications.
Now, Kulchenko has sold Phenona to dynamic language specialist ActiveState for an undisclosed sum. ActiveState was founded in 1997, making it one-year younger than Kulchenko, who is still a high school student in Seattle, Washington. One day, he plans on getting a computer-science degree.
Kulchenko is joining ActiveState's developer team on a part-time basis to help with the company's transformation into cloud outfit for Perl, Python, and Tcl developers. Kulchenko is Phenona's only employee.
Phenona is still in beta, and Kulchenko told The Register that a number of large companies are evaluating the service, with sites getting "millions of hits a month".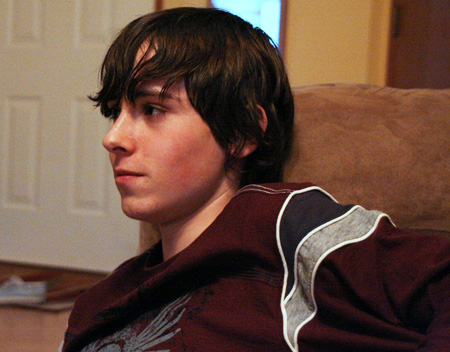 Danill Kulchenko
Kulchenko said he started Phenona in response to the sporadic nature of his freelance work. He wanted to create a "long lasting business people would find useful."
"I saw the Heroku model [for Ruby] and thought: I could do this for Perl," he said. It was his dad, a proficient Perl programmer, who got him coding on early Perl apps at seven. A year earlier, his mum had started him on HTML.
Kulchenko said he was inspired by the business model and customer service practices of 37Signals, the web-base collaboration startup famed for hiring Ruby-on-Rails creator David Heinemeier Hansson. "I've read their books," Kulchenko told us of 37Signals.
ActiveState chief executive Bart Copeland told us that he was impressed by Kulchenko, and that Phenona is doing a number of things for dynamic languages in the cloud that were already on the ActiveState roadmap. Having Kulchenko and Phenona onboard will accelerate those plans.
"We don't judge people by age or degrees or level of experience, we judge by their ability to create good technology. We see a super bright individual – the guy blew me away," Copeland said. "You've got talent, you've got technology and you've got know how, and in the fast moving cloud space that's important to have," he said of the buy. This is the first deal in Copeland's five-years at the top of ActiveState.
ActiveState was attracted to Kulchenko's work on multi-tenancy, security, and portability. Phenona runs on Amazon's EC2, and it provides a particularly secure architecture for running apps in a multi-tenant, shared data-center model: Phenona uses the Linux kernel to separate and secure application processes.
Tapping into the comprehensive Perl Archive Network (CPAN), an archive of roughly 100,000 Perl modules, Phenona is first and foremost a Perl cloud. But it can run other languages as well.
Copeland says he was alerted to Phenona by an ActiveState engineer impressed by its use of the Perl framework Mojolicious. Kulchenko picked Mojolicious after beginning the service on Catalyst for Perl. Catalyst, he said, wasn't good for moving apps from build to testing and deployment.
"Mojolicious was a good way to start small and later build that simple solution to something much larger," Kulchenko said.
ActiveState did say that it does not want to be just another public cloud provider. It intends to serve customers who want to spin up their own private clouds. It will soon move Phenona to VMware's open-source Cloud Foundry platform.
Last month, ActiveState delivered its implementation of the Cloud Foundry code, called Stackato, which provides early tooling for debugging and testing new applications built using Python and Perl for VMware clouds. ActiveState intends to reveal more about its Phenona plans latter this summer. ®