Despite an influx of bad reviews, Duke Nukem Forever has clawed its way into the top spot of the UK's videogame charts for all consoles.
It appears the perennial bombardment of hype has paid off and although fans have waited 14 years to play the bloody thing, interest hasn't faded. It now sits on top of the all-formats charts, having knocked LA Noire off its perch, UKIE reports
Reviews have been rather brutal, though, with the Xbox 360 version currently resting at 51 per cent on Metacritic. PlayStation and PC users have been slightly kinder, with averages of 58 and 60 per cent respectively.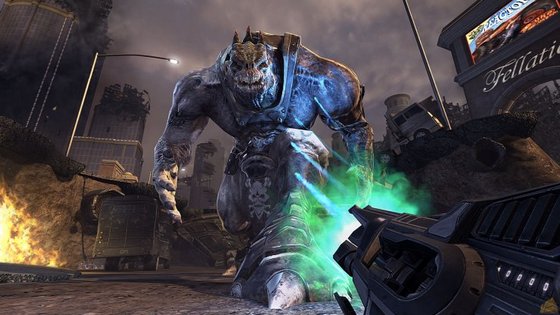 A source close to the publisher reckons this has nothing to do with gameplay or graphics being superior on alternate platforms and insists the difference is unnoticeable.
Find out what we thought in our Duke Nukem Forever review. Your game, my ass, what's the difference? ®