Antique Code Show Dr. Fred: I think I've made myself totally clear. Step one, find plans. Step two, save world. Step three, get out of my house! Let's get cracking!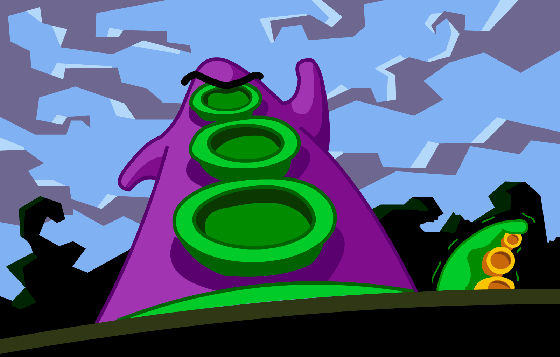 Day of the Tentacle: suck it and see
Day of the Tentacle generates a lot of good will and happy memories. The reason this was my first choice for a retro review is because it's all about the funny. Developed and published by Lucasarts, the game is the sequel to the 1987 title Maniac Mansion.
Indeed, Day of the Tentacle is based on LucasArts' SCUMM interface (Script Creation Utility for Maniac Mansion). For those who never played this type of game, the way it works is that in order to make Bernard pick up a pile of fake vomit, you would click on the text that says "Pick Up" and then click on the vomit on the screen. Yes, SCUMM was basic, but a really strong foundation for the game.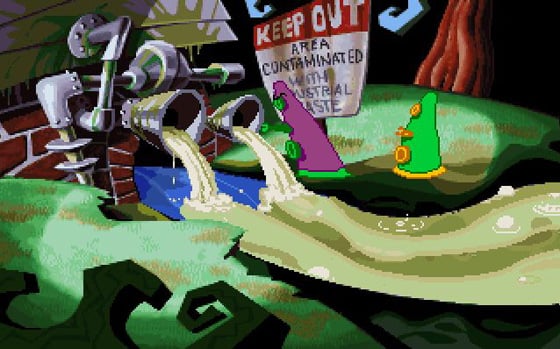 Environmentally aware?
The storyline, unfortunately, is not as simple, but doesn't detract from the fun. Purple Tentacle has become obsessed with world domination upon drinking polluted water from the river next to the mansion.