This article is more than 1 year old
Ten... Premium Android smartphones
Hardcore handsets
Product Round-up Android handsets have been steadily stealing Apple's smartphone thunder for a while now, due in part to their variety – the range runs the gamut from cheap and (not very) cheerful to the heights of the very latest technology. This round-up pulls together the latter type, with the very best on offer from the major manufacturers. Some offer Android in its raw form, but most have been augmented with additional user interfaces and designer tweaks. They're all deliciously different and offer a snapshot of the state of the art in Android development – be prepared for high-end cameras, retina-searing screens, dual-core processors, HDMI connections and much, much more.
Google Nexus S

So many manufacturers are making an effort to make their Android handsets distinctive these days with standout user interface and features that if you want the unadulterated Android experience, you've pretty much got to go to Google. The Nexus S reminds you that, lovely though many of the accoutrements can be, Android itself is a pretty high bar to start from, and what's more, it should be the first handset to receive OS upgrades. The phone itself is made by Samsung and looks very close to the original Galaxy S, clad in neutral glossy black plastic. It has a startlingly bright 4in Super AMOLED touch screen with 480 x 800-pixel resolution, a 5Mp camera that produces better than expected pics, and 16GB of onboard memory, though there's no microSD slot to add more. When originally reviewed, this phone clocked up an 85 per cent rating, but the competition has improved since then. However, it's still worth a look, especially if you like your Android pure or just want a hi-spec smartphone for a good deal less than the top dogs, if you shop around.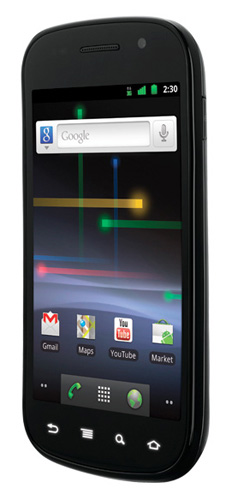 Reg Rating 70%
Price £430
More Info Google
HTC Desire S

The updated 'S' version of HTC's compact little wonder is slightly smaller than the original at 115 x 60 x 12mm and uses the company's aluminium 'unibody' casing, which gives it a classy look, if a slightly cold feel. The 3.7in touch screen offers a decent (if not exceptional in this company) 480 x 800-pixel resolution and the power management improvements to Android 2.3 help to keep the single-core 1GHz processor skipping speedily through the apps. It has a 5Mp camera, so not at the forefront of HTC's not particularly impressive range of snappers, and there's an additional 1.3 Mp camera on the front for video chat. While there's no HDMI link, you can still transfer video to your TV with Wi-Fi using plug 'n' play DLNA technology.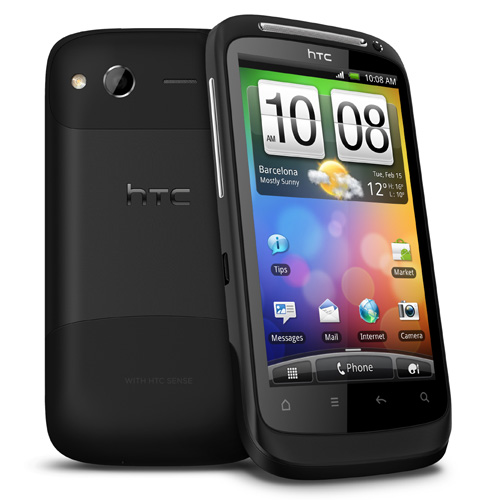 Reg Rating 80%
Price £400
More Info HTC