This article is more than 1 year old
Ten... Premium Android smartphones
Hardcore handsets
LG Optimus 2X LGP990

The Optimus 2X can lay claim to being the first dual-core Android phone on the market and it made an impressive debut. The speed difference compared to previous LGs is palpable, though it's not hugely faster in general use – the difference tends to come when you're running several apps at once, syncing large files or the fact that 8Mp still camera can record 1080p HD video – something you won't find on any single-core handsets. There's also a 1.3Mp camera up front, and a mini HDMI connection for sending those hi-res videos straight to your TV or you can use it to play games on the big screen too. The 4in touch screen offers 800 x 480-pixel resolution but lets itself down with its lack of sensitivity – be prepared for several presses from time to time when you're trying to access functions. It's running the not-quite-latest Android 2.2 though it's due for an update soon and LG's S-Class user interface looks fine. There are a few motion sensor tricks available too, such as tapping the sides to skip music tracks or to move the cursor.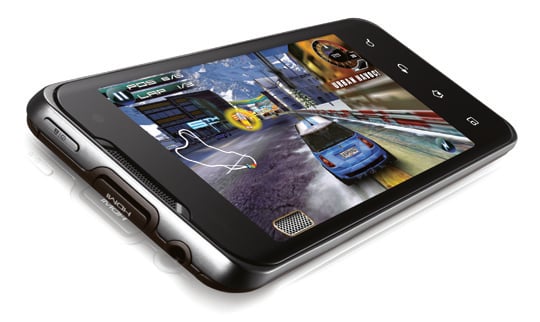 Reg Rating 80%
Price £500
More Info LG
LG Optimus Black P970

LG's Optimus Black suffers in comparison to its 2X brother. It has a less powerful single-core processor for a start, and a 5Mp rather than 8Mp camera, though it's running the same 2.2 version of Android. Yet it's extremely slim, at a sliver over 9mm and light too at 111g. It also has a Nova display offering the standard 480 x 800 pixels but still looks impressively bright and sharp, even in sunlight. Sadly, it too suffers from that a lack of touchscreen sensitivity, and can require a few presses on occasion to shake it into life. Speaking of shaking, it's got some nice gesture controls too allowing you to tip the phone zoom in and out of web pages and pics. Battery life isn't exceptional but if you can't quite make the price of the 2X, and like the look of LG's S-Class user interface, it's still worth considering.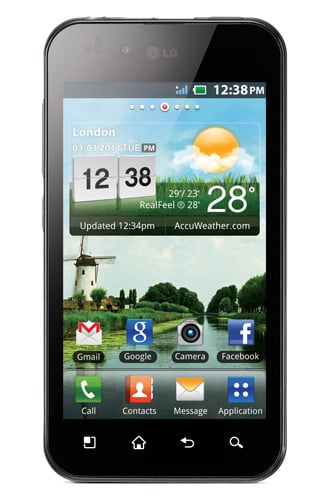 Reg Rating 75%
Price £400
More Info LG