Infamous 2
Mutant ninja circles
---
Mission creep
Okay, so the impenetrable plot and confusing mishmash of enemies mean you'll probably pay little attention to Infamous 2's story after an hour or so, but it doesn't feel incongruous amid the hotchpotch Mardi Gras backdrop of New Marais. What it lacks in coherence, it makes up for in providing a varied narrative playground for Cole's spectacular powers.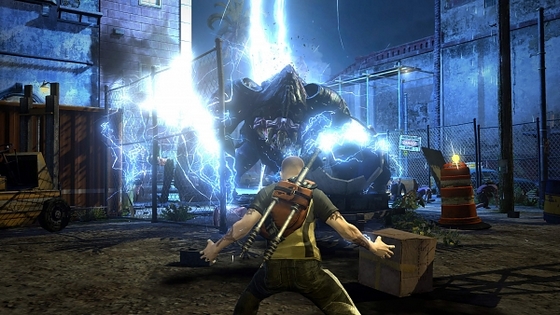 Electric ball room
Main missions and sidequests mix up situations and enemy types in a constant stream of novelty, from rooftop races and assaults on Conduit strongholds, to covert Militia tailing and defensive stand-offs against swarms of mutant freaks. This diversity proves not only the game's greatest triumph, but also sustains you throughout, despite its greatest flaw.
Where Infamous was guilty of taking too long to make Cole feel super, the sequel suffers from the exact opposite. By carrying over his original powers and constantly drip-feeding new ones throughout, Cole quickly out-muscles the confines of combat. He's too powerful and his enemies too weak. And although use of his most devastating abilities, such as sticky grenades, is curtailed by a charge meter, recharging it is a simple case of siphoning more electricity from an abundance of street furniture.
Even if you do die – often simply because occasional camera problems and a cacophony of neon and explosive pyrotechnics conspire to obscure threats – checkpointing is just too forgiving. You're respawned mid-mission with only the remaining enemies left to defeat.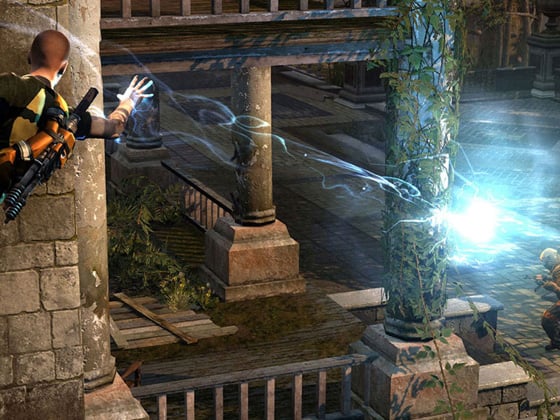 Column-blind
It's a pity, because Cole's rich toolbox yearns for a sterner test than even the game's giant boss battles provide. Once you realise these imposing behemoths are equally as susceptible to his formidable powers, even these encounters soon devolve into a simple button-mashing frenzy.