This article is more than 1 year old
Apple to revamp desktop Macs
New Pros and minis in August, apparently
Apple will refresh its Mac Pro and Mac Mini desktop computers in August, with the new range featuring Intel's new Sandy Bridge CPUs and Thunderbolt, the company's latest high-speed peripheral interface developed in collaboration with Intel.
The unofficial news of these Mac desktop arrivals come from the Twitter account of CNet's Brian Tong whose previous predictions on Apple product launches have turned out to be accurate.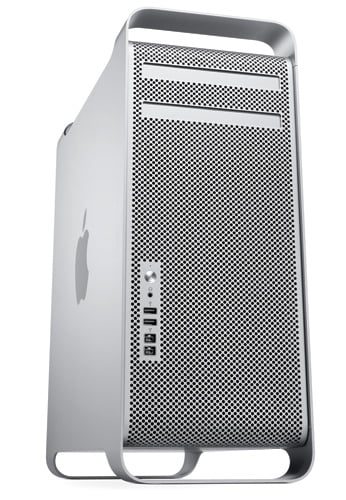 His initial posting reported that the new models would launch at the end of July/ first week in August, with a later post emphasing August as the launch date and that Sandy Bridge and Thunderbolt would appear on both. No other specs were known.
The timing of these news models would certainly tie in nicely with the launch of Mac OS X 10.7 Lion but also implies that the July release of Apple's revamped operating system will happen in later in that month.
Both the Mac Pro and the Mac mini are around a year old now, and given Apple's past form a refresh seems timely. Other reports recently have suggested that the MacBook Air will also be fitted out with the Sandy Bridge/Thunderbolt combo and that all new products launches are on hold until after the Mac OS X Lion launch. The MacBook Pro and iMac ranges have already seen this hardware upgrade and you can read our review of the 27in model here. ®