Nokia unveils Contractual Obligation Meego Phone
No dates for Windows as burning-platform orphan debuts
---
Nokia announced four new phones at an event in Singapore today, three aimed at emerging markets and one at collectors of esoteric dead-end mobile hardware. Nokia's long awaited debut Meego phone, the N9, was finally unveiled. Meego was Nokia's high-end future platform until four months ago. No new Symbian phones were announced, and Elop pronounced himself more hopeful that a Windows model will appear by the end of the year.
Nokia has several fires to fight, and one is its dramatic crash in emerging markets, which it had complacently thought were gratefully in its pocket. Three new touch screen models based on S40 were announced, all called C2, two of which support dual-SIMs.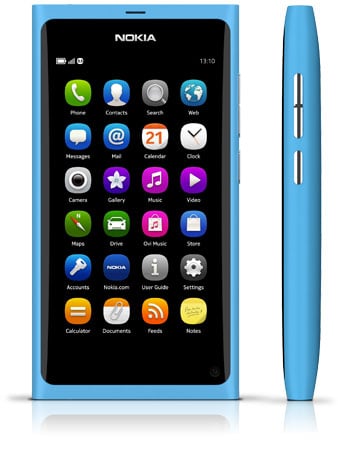 Nokia's N9 Meego orphan
It may be an orphan from a burning platform, but the N9 provides the sort of high-end specifications absent in Nokia's current Symbian smartphones. Nonetheless the strategy shift, the departure of most of the developers and Meego boss Alberto Torres sees Meego positioned as a rather expensive diversion for hobbyists.
So The N9 boasts a 854x480 3.9inch display, and an NFC-enabled version of Angry Birds. There's no home, send or receive, or any other buttons on the front of the device. This is something Windows licensees aren't permitted to do by Microsoft, so strict are the standard licensing conditions.
One of the new S40s, the C2-03, bears an uncanny resemblance to the Palm Pre: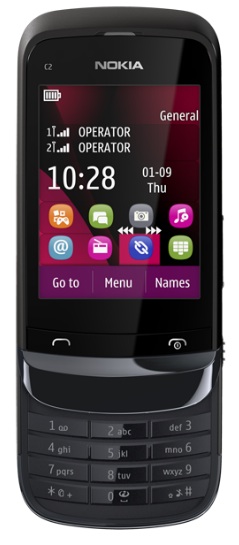 Nokia C2-03
"I have increased confidence that we will launch our first device based on the Windows Phone platform later this year, and we (will) ship our products in volume in 2012," said Elop.
For long-suffering Symbian users, there wasn't much to cling to. Nokia said existing phones will receive updates and models such as the N8 and E7 would get the updates over the air, come July.
Ten Symbian models will ship over the next year. ®