This article is more than 1 year old
Toshiba joins all-in-one PC fray
The iMac effect?
Toshiba has launched its first all in one PC, an unusual move for the company more readily associated with laptop computers. Laptop tech is becoming increasingly common in domestic PCs and it seems that Toshiba couldn't pass this opportunity by any longer.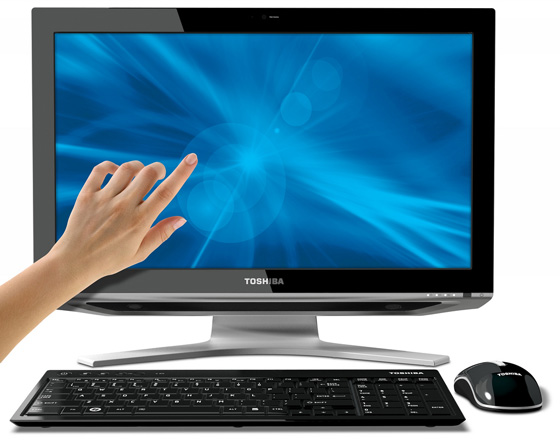 Described as an all-purpose entertainment hub, the DX1215 features a 21.5in touchscreen with full 1080p HD video support. Special attention has been paid to the audio components with Onkyo stereo speakers 'professionally tuned' by signal processing experts Waves.
How much thought has gone into this sonic surgery remains to be seen, as details are sketchy at present, but this Tosh's audio gets treated to Waves MaxxAudio to improve bass response, enhance dialogue and bolster the overall output.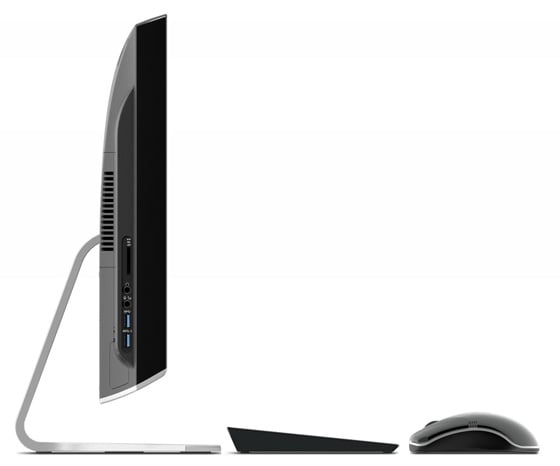 The DX1215 will be offered with Intel Core i5 or Core-i7 Sandy Bridge CPUs, a 1TB hard drive, DVD writer, two USB 3.0 and two USB 2.0 ports. A TV tuner is also an option. Toshiba is also making a noise about its sleep and music feature that enables the speakers on the DX1215 to be used, even when the PC is off.
Currently, the DX1215 will only be available in the US market from July, 2011 for $930. This could well be a market tester to see how it shapes up against HP's Touchsmart and the long shadow of Apple's iMac. ®