All washed up
In short, the fridge that orders its own food might sound like a good idea, but it needs changes to product packaging, to supply chains and, perhaps most difficult of all, to the way we stagger round the kitchen half asleep making breakfast. And who's going to do that, just to please a household appliance?
Another appliance that's been made internet aware – and like the fridge, Korean company LG Electronics is a key player in this area – is the washing machine. A machine that's never going to let you mix clothes with colours that run is boon to the careless, but like the fridge, it suffers from a key problem: to identify what's being put in the drum, clothes need to be RFID tagged.
The other key feature – an ability to download updated wash programmes from the internet – is less revolutionary. Online firmware updates are common now for TVs, disc players and many other devices. And, short of a new wonder-fabric taking the world by storm, it's hard to see much call for it. Yes, you can customise programmes online – but I can't help feeling that for most users, buttons like 'quick' or 'extra rinse' will offer all the tweaks they want.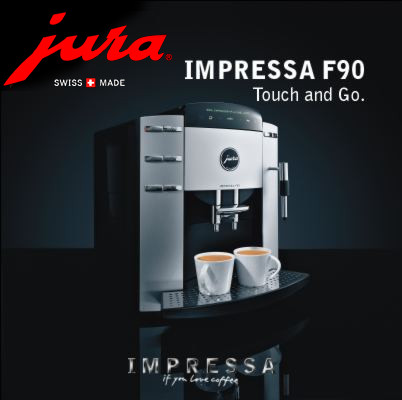 Jura's Impressa F-90: nice coffee, poor internet security
High-end coffee machine maker Jura had a go at the IP appliance game too, with the F-90, which allows you to program your coffee requirements over the network. It unfortunately achieved more attention for a security flaw than for anything else, and the connectivity kit is now no longer available.
Read it and weep There are areas in which connectivity can be useful – but they're not exactly new technology. Telemetry has been around for ages, and using the internet to transmit readings is just the next logical step from dedicated modems or GSM units.
Readers who have oil delivered for their heating may well already have wireless meters, which can be used to trigger an automatic order when the supply is running low.
Home energy meters, too, are increasing in popularity, allowing you to monitor usage online and, when you strip away the hype, LG's own latest "THINQ" generation of connected appliances, unveiled at CES this past January are, ultimately, much more about telemetry than anything else, with the focus more on saving energy and money than on fridges that shop for themselves.