Purple rain
At its heart Child of Eden is an on-rails shoot-'em-up which borrows gameplay and visual elements from the likes of Rez, Panzer Dragoon, Ikaruga and Flower. You'll find yourself guiding a crosshair about the various stages, either locking homing missiles on to hostiles - eight at a time - or taking them out with a weak but rapid-firing purple laser.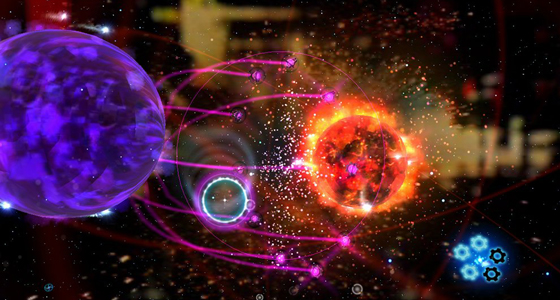 Out of this world
Which weapon you choose is governed by a series of factors and considerations. Visual indicators might provide clues for example, with purple enemies and munitions almost certainly susceptible only to your purple laser. Waves of enemies meanwhile, which bunch into set configurations, might be better dealt with by locking onto each before attacking with missiles.
But - and now we get to the game's crux - you might prefer to use the purple laser here anyway, simply because you prefer the beat it makes in accompaniment to the game's soundtrack.
You see, like Rez - and Flower to take another example - Child of Eden is a game about personal expression and to that end music plays a vital part. Mesmerising as the rhythmic sounds combine with ever-evolving visuals in reaction to the player's conduct. And this is why, despite the fact there are only five stages available, the game remains fresh long after purchase.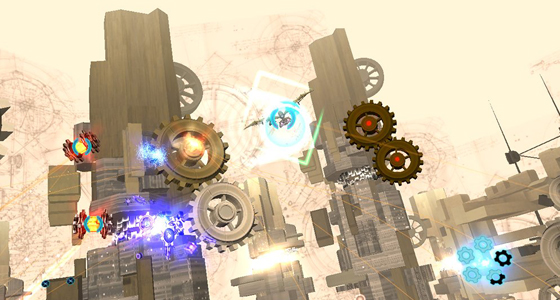 Gears of whirr
It also helps that these levels – or "archives", as they're known here – are beautifully crafted, each introducing us to one of the traits of the aforementioned Lumi. Matrix, Evolution, Beauty, Passion and Journey might not be initially revelatory names but each tells its own story. Passion for example tells of love and conception, opening with the player under assault from a dividing ovum, before taking us on an exploration of being – conceptualised via cogs and gears representative of the building blocks of life. Indeed, it's sometimes hard to remember to shoot, as levels warp and transform to tell their oblique stories.
Sponsored: Ransomware has gone nuclear