Apple's senior product manager for its soon-to-launch iCloud service, John Herbold, has bailed from the Cupertinian mothership for a VP position at HealthTeacher, a health-curriculum developer for K-12 teachers.
"Applying his experience developing world-class interactive products," said HealthTeacher CEO Scott McQuigg in a canned statement, "John will lead our efforts to broaden digital engagement with kids, their families and their teachers, all focused on measurably improving youth health."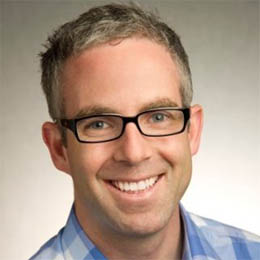 John Herbold (source: LinkedIn)
It should be noted that although HealthTeacher may not be the world's second-largest company, neither is it petite potatoes – it serves nearly 30,000 teachers worldwide.
In a post on his personal blog, Herbold explains not why he left Apple, but why he "jumped at a fantastic opportunity to tackle a big problem I really care about" – imparting healthy habits in the next generation. "Kids are our future," he writes, "and they are still developing the habits that will either serve or harm them for the rest of their lives.
Herbold has nothing but good words for Apple. "It is an incredible company," he writes, "and I was privileged to have a seat at the table over the past four years. I learned a tremendous amount and got to work with amazing people. It's an experience I will always cherish and never forget."
Herbold's Apple tenure began in 2006, when he joined Apple as a mere marketing intern. He quickly rose to a product-management position, working on iWeb and .Mac, which morphed into MobileMe. That online service suffered multiple launch problems that reportedly drove Apple CEO Steve Jobs into a potty-mouthed frenzy – perhaps one of those experiences that Herbold says he will never forget..
This fall will see another launch – that of of Apple's iCloud – but the celebrations at One Infinite Loop will be without that service's erstwhile senior product manager. ®