Review Touchscreen phones are where both manufacturers and punters are spending now, and all other categories are seeing rapid declines in market share. But if the most important applications you use involve phone calls and messaging, all of the new, whizzy devices fall short. None do voice particularly well, or messaging comprehensively. Few will make it through a demanding day.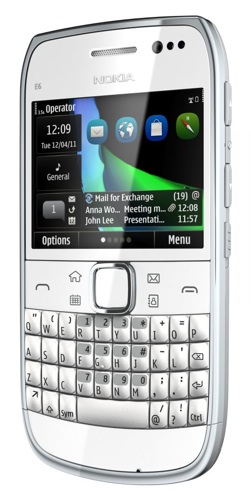 The E6: Nokia's white knight?
Nokia thinks there's a part of the market here that is poorly catered for, and has revisited one of its former glories for inspiration, the E71, the monoblock Qwerty phone introduced in 2008. I doubt if anyone felt an emotion resembling affection for their E71, but it's was dependable, it made its rivals seem clunky and immature, and it's deservedly popular.
Well, the E6 is fundamentally the E71 design with the addition of a superb, touch-sensitive screen. The UI has been tweaked for finger or thumb use, generally quite successfully. There are also three years' worth of improvements thanks to Moore's Law: the E6 is fast enough to keep up with gimmicky coverflow-style album cover animations, it boasts an impressive camera, and plenty of free memory.
Yet the battery life, using the same 1500mAh BP-4L battery, is even stronger than the E71. Nokia claims up to 888 minutes of talktime on 2G, and 450 on 3G networks - up 30 per cent and 66 per cent, respectively, on its predecessor - and 744 hours of standby on 3G, 55 per cent higher. These are remarkable figures.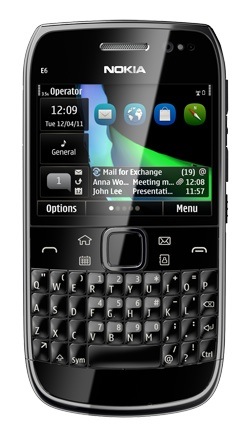 Also available in black - no Apple influence there
The addition of a touchscreen works well. The screen is so small everything can be hit with one thumb. The one change that takes some getting used to is that the traditional Symbian soft-menu keys are now placed on the display itself - they're now very.