This article is more than 1 year old
Mirror TV hits the wall
Viewer glass darkly
Televisions may well be part of the furniture but design savvy company NEOD (New Era Of Device) is turning the idiots' lantern into the furniture by applying a mirror finish to the TV screen.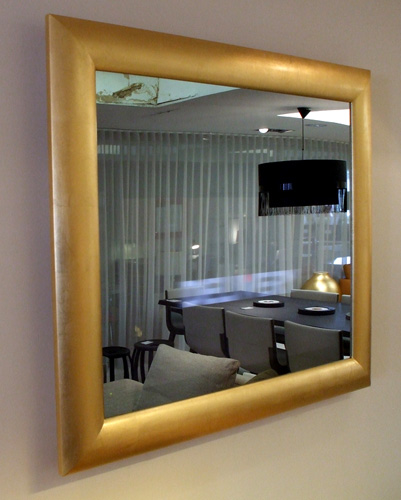 The concept is taken still further with the addition of bezel adornments to frame the mirror and match your decor.
When turned on, it's a full HD TV, but turn it off and the screen area becomes a mirror and certainly looks the part when wall mounted. There are four models of different sizes (from 42in to 55in) and designs based around Loewe widescreen E-LED tellies. The surface is of black reflective glass – produced using metal oxide – to deliver a "flawless" smoked glass mirror.
Available from UK distributor ISS in July, NEOD Mirror TV prices start at £4500. ®