Pentax Q takes mini system camera crown
The world's smallest, honest
Not long after Sony announced the NEX-C3, Panasonic revealed its Lumix DMC-GF3, as the two tech giants slugged it out to take the title for world's smallest interchangeable lens camera.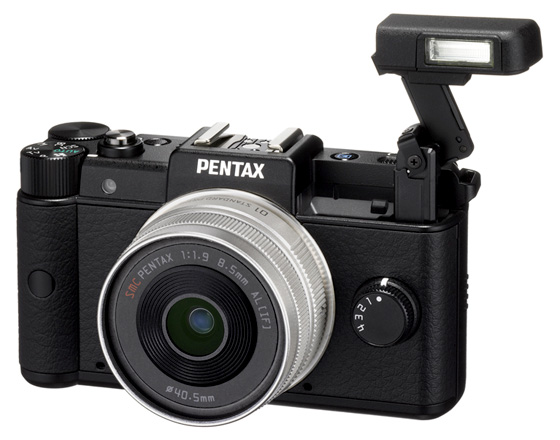 And just when you thought the dust had settled on that particular crown, along comes the Pentax Q which those with long memories may see as a return to form along the lines of the Pentax System 10 SLR 110 film camera.
The Pentax Q not only lays claim to being the 'world's smallest' compact system camera (CSC), its 12.4Mp, 1/2.3in CMOS sensor is a good deal smaller than the APS-C and micro four thirds formats on the Sony and Panasonic, respectively. Even so, the Pentax Q shoots in both RAW and JPG formats, captures 1080p video and includes a micro HDMI output.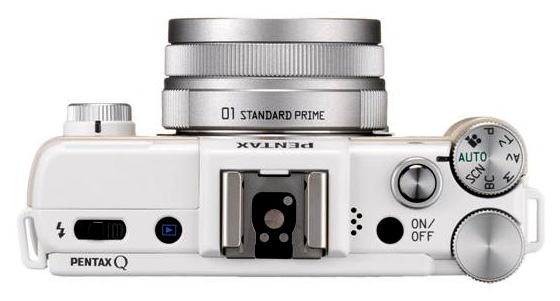 Face on, its only marginally bigger than a credit card, but round the back it has room for a 3in, 460k dot screen. The magnesium alloy body ensures that, despite its size, this ultra compact system camera will take the knocks.
Looking slightly vulnerable though, is its levered pop-up flash arrangement. The camera also features a hotshoe to broaden the range of lighting options. This also holds the O-VF1 viewfinder option.
The Q system kit will feature a standard f1.9, 8.5mm lens (equivalent to 47mm on a 35mm camera). However, Pentax has plans to offer five Q-mount lenses when the camera is released in September 2011.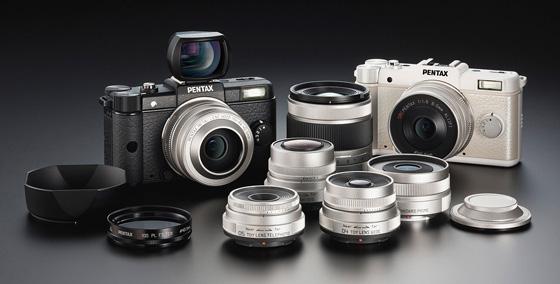 Apart from the prime 47mm standard lens there will be a 27.5 - 83mm zoom, a fish-eye (160-degree coverage), and two 'toy' lenses – wide (35mm) and telephoto (100mm) optics designed to retain their respective aberrations for emphasis and effect.
In the US the Pentax Q will cost $800, international prices have yet to be announced. ®