Review Tight spots don't come much trickier than the one netbook makers find themselves in. Squeezed from above by prettier, more interesting tablets, netbooks such as Samsung's £350 N350 are barely appealing alternatives to Apple's glossy view of the future.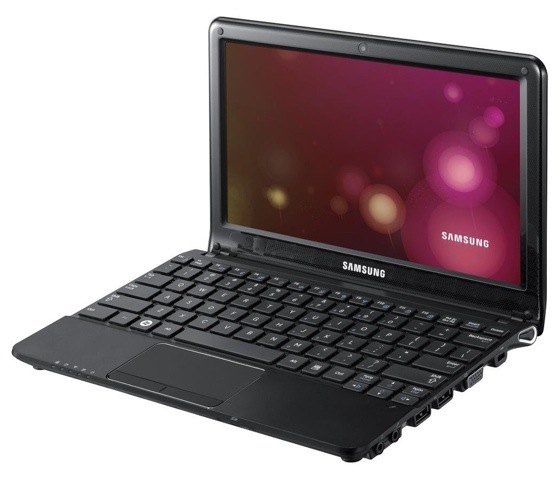 Samsung's NC110: more of the same, but with a gloss-less screen
And take the new NC110 out of the box and it looks, depressingly, like business as usual. There's a 10.1in screen, a dual-core Atom processor and 1GB of RAM, all of which adds up to just enough to run Windows 7 Starter edition, assuming you're brave enough to remove the processor-crushing irritation that is Norton Internet Security.
Its specifications are actually almost identical to those of the four-month-old N350, with the only significant difference a slight dip in price, from the N350's nicely symmetrical £350, to £329. The price drop brings with it a larger battery: six cells to the N350's three.
Build quality is good. Like Samsung's previous netbooks, such as the NF210, the keyboard is solid, and while there's a degree of flex in the chassis it's nothing to suggest the NC110 won't survive a fairly hard travelling life.
The screen offers a little more wiggle, but doesn't show up bruising when the back is pressed. Speaking of which, the NC110's lid is available in various different colours, with my review unit finished in a particularly repulsive dark purple. Go for the black one.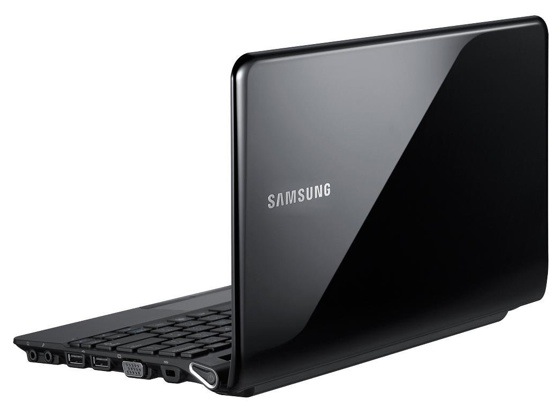 The port array is blocky - and basic
Powered by a dual-core 1.5GHz Atom N550, the Samsung should be capable of most tasks, but it's the 1GB of 533MHz Ram that holds things back. Alt-Tabbing between open applications is sluggish, and common applications such as Google Docs run appallingly slowly.