Oracle is putting the finishing spit and polish on its impending Solaris 11 Unix operating system, but if you're hoping to plunk it on some vintage iron – or even some machines that are really not so old at all – you're going to be disappointed.
The software giant and hardware player has put out an end of life notice for specific features and hardware Solaris 11. The Solaris 11 Express development version of Oracle's Unix that has been available since November 2010 for customers too impatient to wait for the production release, does run on older iron, as you can see from Oracle's own hardware compatibility list, so the decision to not let it run on older Sparc-based machinery is not only relatively recent, but also one that is not based strictly on technical issues.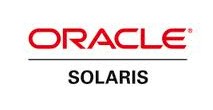 According to the Oracle notice, Solaris 11 has been tweaked to disable its installation on machines using UltraSparc-I, UltraSparc-II, UltraSparc-IIe, UltraSparc-III, UltraSparc-III+, UltraSparc-IIIi, UltraSparc-IV, and UltraSparc-IV+ processors. Some of these are very long in the tooth, and it's not surprising that Oracle would want to make a clean break somewhere in the Solaris kernel, allowing for specific tunings on more modern, multithreaded chips.
It could very well be that this is what Oracle is up to – but it's equally likely that killing off support for older 32-bit and 64-bit Sparc processors is really about Oracle trying to encourage customers to buy new hardware to get the new Solaris features.
Oracle says that all generations of Sparc T series processors as well as the Sparc Enterprise M machines – which are based on Fujitsu's Sparc64 series chips – will be able to run Solaris 11. Presumably – and we say presumably because Oracle is not precise – earlier generations of Sparc64 systems made by Fujitsu of vintage similar to that of the disowned UltraSparc machines made by the former Sun Microsystems are also not going to be able to run Solaris 11.
It's a safe bet that any machine that did not explicitly bear the Sparc Enterprise M label has been cut out of Solaris 11. But if not, then any Fujitsu machine that predates the September 2005 launch of the dual-core UltraSparc-IV+ processors, or that has the PrimePower label, has been ostracized as well.
Just to be cheeky, of course, Fujitsu – which is a Sparc and Solaris licensee – could take the open source code that Oracle eventually releases in the wake of the launch of Solaris 11 and create its own rev of the software that runs on its older PrimePower servers as well as any other UltraSparc-based system.
If Fujitsu doesn't do that, then someone else could reach into the kernel and turn this support back on and create a new production distro. If there is enough weeping and gnashing of teeth, this could happen. But it's far more likely that customers on old UltraSparc machines will move to new x64, Sparc T, or Sparc64 machines. Any Sparc server that is six, seven, or eight years old is due for replacement because of aging components and high support and operations costs relative to new gear.
Long live Solaris
The existing Solaris 10, launched in January 2005, will continue to be available on all this vintage gear, so Oracle is not leaving customers high and dry. Oracle does a very good job supporting a dizzying array of vintage hardware and legacy software, thanks in part to the large number of acquisitions the company has done and to the diversity of hardware in its customer base.
As with other system software, Oracle guarantees that it will support Solaris 10 for a minimum of eight years beyond its launch date, which in theory would get you to early 2013 with Oracle premier support. Add another three years for extended support – which costs more money, of course.
Oracle has learned from having so much legacy software that it is profitable to count on the inertia of server shops, who for budgetary as well as technical reasons cannot always move ahead – as customers using the JD Edwards ERP suite on IBM's AS/400 midrange gear demonstrate. Oracle loves those guys – all the way to the bank.
As it turns out, Oracle is being more generous than it has to be, based on its own policies, with Solaris 10. In the official Sparc system lifetime support document, you can see that Solaris 10 premier support runs out in January 2015 and extended support ends in January 2018. Solaris 8, which came out in February 2000, had its premier support killed off in March 2009 and will see its extended support lapse in March 2012. Solaris 9, which was launched in March 2002, has support through this October plus extended support through October 2014.
This generosity of technical support for old software is why it's hard to see Oracle's dropping an iceberg in front of Intel's Itanium processor as anything other than removing hardware competition from the field. In this case, Oracle is trying to sink Hewlett-Packard's HP-UX Unix platform by stopping development of database, middleware, and operating system software on future releases of Intel's Itanium chips – even though they are binary compatible with current processors. And in the case of Solaris 11, Oracle is trying to pull customers onto new iron.
In addition to saying sayonara to the UltraSparc family of chips, Solaris 11 will also no longer run on 32-bit x86 systems; the 32-bit versions of the X servers and graphics drivers have also been removed. Oracle has also chopped Sun's xVM Server variant of the Xen hypervisor for x86 and x64 machines out of the Solaris 11 code base, and tells Solaris shops to use Oracle's own VM Server variant of Xen.
Oracle may be talking about what features are not being supported by the production-grade Solaris 11 operating system, but what it is not doing is telling anyone when Solaris 11 is coming to market. Oracle put out a Solaris 11 compatibility checker back in March, but has been vague about when Solaris 11 will come out – although last August's Solaris roadmap looked like it was due sometime in the second half of this year. While it would be funny for Oracle to wait until November 11, 2011 to launch Solaris 11 – and at 11:11 am, to boot – it seems unlikely that Oracle can or will wait that long.
If Oracle doesn't launch Solaris 11 during the summer doldrums, or at the storage update that Mark Hurd and John Fowler are giving this Thursday, then it seems very likely it will be the star attraction, alongside Sparc T4 systems, at Oracle OpenWorld in early October. ®