PopBox 3D set-top media player
Goggle box
---
Review Now that playing digital files from USB keys, or streaming them over a network, is a feature built into many TVs and almost every new gadget that plugs into one, it's inevitable that standalone players will become cheaper. The PopBox sits at the bottom of Syabas Technology's Popcorn Hour range of media players.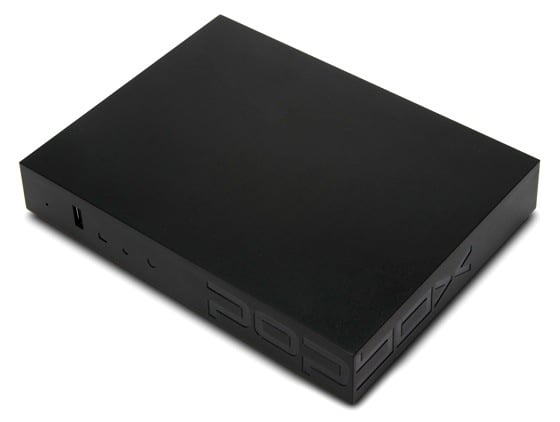 PopBox 3D: a nondescript black slab of a box only 2001 fans would love
Launched in the US late last year – to a less than enthusiastic reception – it's now available in the UK, but here revamped with firmware fixes and the addition of BBC iPlayer to the on-board apps.
The PopBox is a compact and rather nondescript black slab, about the size of a chunky paperback. While the remote control is friendly enough – and brightly backlit in case you're using it in the dark – the box is a mixed affair when it comes to setting up.
Unlike some of its Popcorn Hour stablemates, it doesn't have a built-in hard disk, though you can attach hard drives or Flash memory sticks to its two USB ports, including drives formatted in NTFS. Any content stored on these is indexed and categorised so you can find things quickly in the library menu. It matches movies and TV shows against IMDb data to show a poster graphic alongside the name and a brief description for each title.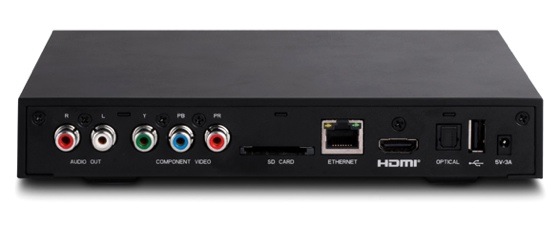 Plenty of ports - but the SD slot is for the box's personal usage
It can get confused, though. I had a bunch of saved QuickTime trailers which the PopBox's index thought were the actual movies, so it's only matching key words in filenames, even if the name goes on to contain the word "trailer" or the running time is a couple of minutes rather than hours. It can also get categories wrong, using Home Movies as a dumping ground for what it can't identify.