This article is more than 1 year old
LG Optimus Black
No, not a new Harry Potter villain...
Review LG distinguished itself recently by releasing the UK's first smartphone with a dual-core processor. But while the Optimus 2X grabbed all the headlines, LG also delivered another high-end handset - single-core, this time - the Optimus Black.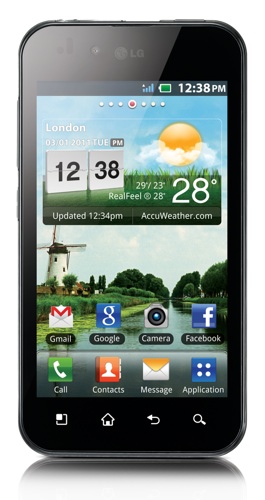 Optimus Black: are LG bosses JK Rowling wannabes?
The name Black hardly distinguishes it, since it's a colour it shares with 90 per cent of its rivals. The entire front is covered by a single sheet of glass, with a touch-sensitive strip beneath the screen for the four standard Android buttons.
On the sides are a volume rocker and gesture button - more on that later - with a power/sleep button, micro USB port and a 3.5mm headphone jack.
The back is made of lightly rubberised plastic that curves sharply at the sides and is home to a 5Mp camera, LED flash and a loudspeaker. There are none of the metallic flourishes you'll find on the most expensive handsets these days, but it still looks and feels like a classy device. It's impressively thin and light too: 9.2mm and 111g. LG has been making a lot of noise about its Nova screen technology, and so it should. This 4in panel is startlingly bright - the snaps really don't do it justice - though fortunately you can turn it down to save the battery and your burning eyes.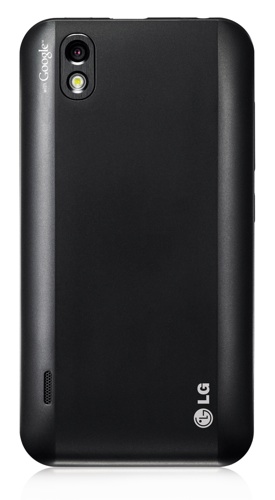 The 5Mp camera may not be top spec, but it takes a decent snap
The brightness comes in handy on sunny days, cutting through reflection and making the screen easy to read. It's also very sharp and admirably clear, rendering text on web pages especially well. Colours are thrillingly bright and vivid, with an almost Technicolor intensity.