This article is more than 1 year old
LG Optimus Black
No, not a new Harry Potter villain...
Media friendly
Video plays smoothly too for the most part. There are a couple of options for stretching the ratio to fit the screen, which is handy if you have a low tolerance for distorting the image. There's also the option of Dolby Mobile surround sound, which unfortunately seems to muffle the sound slightly, even as it opens out the soundstage. You can view subtitles where available, and stream films to a networked TV using LG's SmartShare DLNA facility.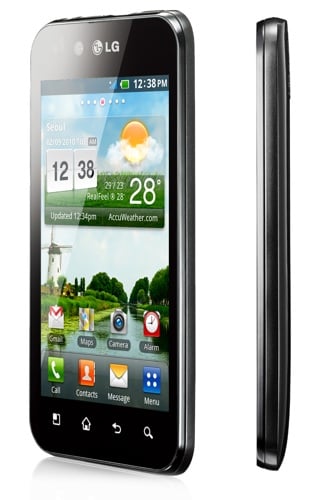 Pleasantly thin
The music player has a 21-setting equaliser with a fair difference between each, though the bass boost could have done with a bit more oomph. The sound is pretty good through the supplied headphones too, which are small enough to fit deep in the ear and are surrounded by noise-isolating flexible grommets. The Black has an FM radio with RDS, though it seemed quite shockingly bad at auto scanning for available stations – it needed several attempts just to find five.
The 1500mAh battery delivers the standard day or so of fairly heavy use – the intense screen wasn't an obvious drain, even though I had it cranked to the max the whole time.
Verdict
The Optimus Black's single-core processor may not be in the top rank but it's still plenty fast, all the better to power that terrifically bright and clear screen. But while the screen's great to look at, it still suffers from the lack of sensitivity that's common to too many LG handsets. ®
More Android Smartphone Reviews

Motorola
Atrix
HTC
Sensation
Samsung
Galaxy S II
LG
Optimus 2X
Sony Ericsson
Xperia Arc

LG Optimus Black
Single-core Android 2.2 Froyo smartphone with ultra-bright screen technology.
Price:
£400 (Sim free) RRP